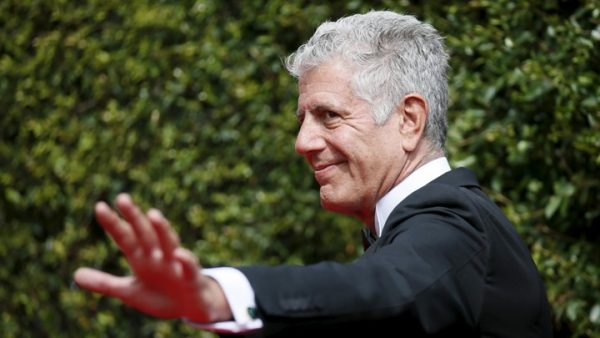 In 2006, he found himself in a country falling into war—an experience that forever altered how he would understand people, culture, history, and conflict.
Growing up in Beirut during Lebanon's 15–year civil war, I wished for someone like Anthony Bourdain to tell the story of my country: a place ripped apart by violence, yes, but also a country where people still drove through militia checkpoints just to gather for big Sunday family lunches, or dodged sniper fire to get to their favorite butcher across town to sample some fresh, raw liver for breakfast. Bourdain, the legendary roving chef and master storyteller who committed suicide on Friday in France at the age of 61, would have approved of such excursions in search of the perfect morsel—he probably would have come along.
Coming of age during conflict made me want to become a journalist. I hoped to tell the story of my country and the Middle East—a place rife with conflicts, sure, but also layered with complexities, a place of diverse peoples full of humanity. In the summer of 2006, I was the BBC's Beirut correspondent when war erupted between Israel and Hezbollah, the pro-Iran Shia militant group. Hezbollah had kidnapped three Israeli soldiers, triggering the month-long conflict. Within a day, the Israelis had bombed Beirut's airport out of action. I worked 34 days in a row, 20 hours a day, reporting live on television and radio, alongside dozens of colleagues who'd flown in to help cover the conflict.