Armenian PM quits after unarmed Armenian soldiers joined anti-govt protests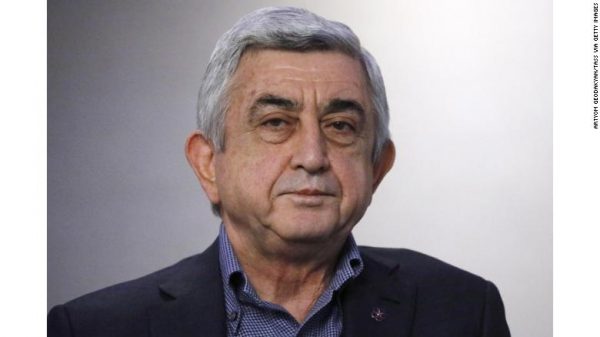 Armenian Prime Minister Serzh Sarksyan said on Monday he would resign to help maintain peace in the ex-Soviet republic following daily street protests since before he took up the post on April 17.
Sarksyan, a close ally of Russian President Vladimir Putin, had served as Armenia's president for a decade until earlier this month and had faced accusations of clinging to power when parliament voted for him to take up the post of prime minister.
Earlier on Monday pressure on the 63-year-old to quit increased sharply when unarmed Armenian soldiers joined the anti-government protests in the capital Yerevan, which first began on April 13.
"I got it wrong," Sarksyan said in a statement issued by his office.
"In the current situation there are several solutions, but I won't choose any of them. It's not my style. I am quitting the country's leadership and the post of prime minister of Armenia."
Under a revised constitution, the prime minister now holds most power in the impoverished southern Caucasus nation, while the presidency has become largely ceremonial.
REUTERS