Ziad Takieddine, the man most likely to bring about Sarkozy's downfall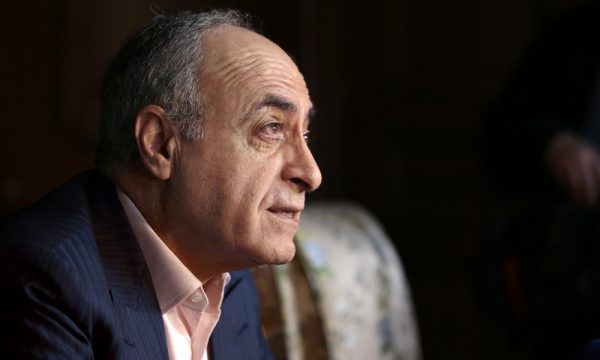 Ziad Takieddine, Lebanese-French businessman, has now emerged as the man most likely to bring about the downfall of the former French president Nicolas Sarkozy.
Originally from Baakline , Shouf mount Lebanon , 45 kilometres south-east of Beirut, Takieddine finds himself at the centre of an increasingly complex set of threats to Sarkozy's reputation, and perhaps also his liberty.
His  upmarket ski resort in the Alps brought him into contact with influential political figures.
 Takieddine 67,  is no stranger to high society, diplomacy and celebrity. His father( Munir)  and an uncle  ( Khalil)  served as Lebanese ambassadors ; uncle Bahij served as as a minister in several cabinets  ; his niece, the international human rights lawyer Amal Alamuddin, is married to the Hollywood actor George Clooney. He has known fabulous wealth.
Beirut , Lebanon- Ziad Takieddine claims he met Sarkozy after 2004, contrary to the statements by the former French president, who is accused of bribery and illegal funding of his presidential campaign.
Ziad Takieddine, a French businessman of Lebanese origin, claims that he not only met with former French president Nicolas Sarkozy after 2004, but also helped to transfer money from Libya for his election campaign, cites the French news portal France Info.
"He was there, and I met him, I even greeted him, he took the suitcase, he put it aside, he did not even want to count [the money]," Ziad Takieddine said.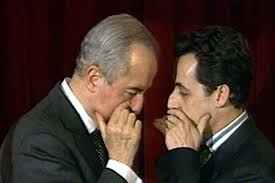 According to him, he met Sarkozy twice in his apartment at Ministry of the Interior in Paris and twice in Libya, with Claude Guéant, Sarkozy's chief of staff, being present at the second meeting. It is notable that both Sarkozy and Guéant refute any allegations of the former president meeting with the French businessman after 2004.
France's ex-president Nicolas Sarkozy is currently facing charges on accounts of passive bribery, illegal financing election campaign and concealment of Libyan public funds. The prosecution believes Sarkozy received 50 million euros from former Libyan leader Muammar Gaddafi ahead of the country's presidential elections in 2007. Sarkozy denies all the accusations being leveled against him.
In an interview with French financial newspaper La Tribune published on October  3, 2011 , Takieddine said that he was commissioned by Gueant, Sarkozy's former presidential election campaign head, to conclude arms contracts with Gaddafi, and Syrian President Bashar al-Assad.
"I remember telling Gueant: You know me more than anyone else. Each of my acts amount to an official mission," Takieddine stated.
"I went to see Gaddafi in Libya, and Assad in Syria only on the request and authorization from the president," Takieddine  added.'