Oklahoma man gets life in prison over fatal shooting of Lebanese neighbor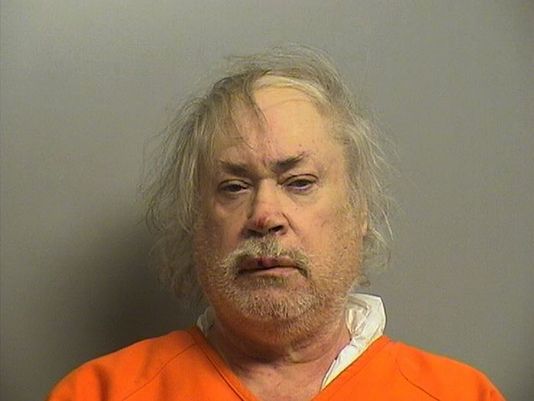 TULSA, Oklahoma – A 63-year-old Oklahoma man convicted of murder and a hate crime in the fatal shooting of his Lebanese neighbor was sentenced Tuesday to life in prison without the possibility of parole.
Stanley Vernon Majors was convicted earlier this month of gunning down 37-year-old Khalid Jabara outside of his Tulsa home in August 2016. The murder charge carried a life sentence, and the jury recommended that Majors never get the chance to go free — a recommendation the judge followed Tuesday.
The jury foreman, Randall Hardee, told The Tulsa World that the jury agreed that Majors was having mental problems, but that he also understood the consequences of his actions. Jurors also found it difficult to ignore that Majors had antagonized the Jabara family for years, he said.
"I don't know how somebody could treat a whole other family like that," Hardee said. "At the end of the day, I thought Mr. Majors was just an incredibly unhappy man who just wanted to take it out on the world."
According to prosecutors, Majors killed Jabara after bombarding him with racial insults in a feud with Jabara's family that lasted several years. It escalated to the point where the victim's mother, Haifa Jabara, obtained a protective order in 2013 that required Majors to stay 300 yards (275 meters) away and prohibited him from possessing any firearms until 2018.
But prosecutors said Majors was undeterred, and that he struck Haifa Jabara with his car in 2015 and drove off. She suffered a broken shoulder, among other injuries. Officers who stopped him later reported that he was intoxicated.
While awaiting trial in that case on assault and battery charges, a judge freed Majors from jail on $60,000 bond, overruling strong objections by prosecutors, who called him a substantial risk to the public and pleaded with the court to set a higher bond of $300,000.
The Jabara family did not attend Tuesday's hearing and instead submitted a letter to District Judge Sharon Holmes.
"We do not believe this defendant is worthy of any more attention," the letter said.
Majors did not speak at the sentencing other than to say "No," when asked if he had any questions.
Defense attorneys argued that Majors showed signs of dementia and appeared to have problems with his long-term memory, and that these conditions interfered with their ability to prepare a defense.
In addition to his convictions in Oklahoma, Majors has a 2009 felony conviction in California for threatening a crime with intent to terrorize.
DAILY MAIL