Lebanon judge seeks death penalty for UK diplomat's alleged killer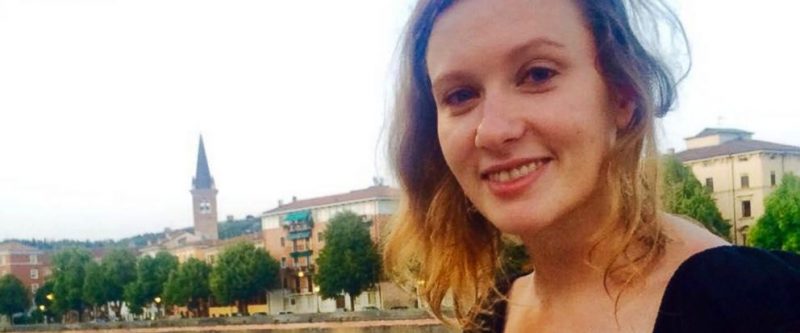 An investigative judge in Lebanon has demanded the death penalty for a man who allegedly raped and murdered a British diplomat in Beirut. The judge referred the case to a public trial.
The indictment, a copy of which was obtained by the Guardian, identified Tarek Houshieh, an Uber driver, as the only suspect in the killing of Rebecca Dykes, who worked with the British embassy in Beirut.
It claimed that Houshieh had confessed to the crimes and referred his case to the criminal court, charging him with premeditated murder.
Dykes's body was found in December on the Metn highway leading out of Beirut. She had disappeared after spending an evening with friends at a bar in Gemmayzeh, a nightlife district in the Lebanese capital.
Houshieh, a Lebanese national, had allegedly picked up Dykes from Gemmayzeh after she requested an Uber ride. The indictment alleged that instead of driving her home, he raped and then choked her to death before driving to the highway to get rid of her body, and later disposed of her purse and identity papers.
Dykes had worked as a programme and policy manager with the Department for International Development and as a policy manager with the Libya team at the Foreign Office, according to her LinkedIn page.
She had previously worked as an Iraq research analyst with the FCO. She had a degree from the University of Manchester and a master's in international security and global governance from Birkbeck, University of London.
Lebanese police had identified the suspect after tracking his car on CCTV cameras and tracing his mobile phone activities.
Lebanese judges have continued to sentence suspects to death in recent years, but no execution has been carried out since 2004 because of an unofficial moratorium. Some politicians have called for the reinstatement of capital punishment in recent years.
If convicted, the suspect could face life in prison in lieu of the death penalty for the alleged crimes, which include both premeditated murder and attempting to conceal the offence from law enforcement.
THE GUARDIAN