2 Blocs Begin to Emerge ahead of Lebanese Parliamentary Elections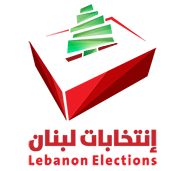 The alliances for next year's parliamentary elections are beginning to take shape in Lebanon.
The two major rival March 8 and 14 camps that had dominated the last elections, held in 2009, are no more.
They have instead given way for divisions between pro-government and opposition fronts, which will likely wage the May elections.
The proportional representation electoral law will allow for the upsets that the opposition, most notably civil society groups, had long wanted to achieve.
As these camps begin to prepare their electoral platforms, powers that are part of the current political class have kicked off their campaigns to garner the greatest number of votes from the people.
The alliances among the political blocs have not yet taken shape.
Elections expert at Statistics Lebanon Rabih al-Habr told Asharq Al-Awsat that it was unlikely that the Mustaqbal Movement, Free Patriotic Movement (FPM), "Hezbollah", AMAL and Marada parties will form an alliance in the polls.
He predicted that parties will strike alliances based on their interests in each Lebanese region in order to make the greatest possible political gains.
The current political alliances will not necessarily be translated into electoral alliances, which are ultimately temporary deals, he said.
"All possibilities are open," Habr added.
"We may see the FPM and Mustaqbal Movement submit a united electoral list in the northern region of Akkar, but that may not be the case in the city of Tripoli," he explained.
The Lebanese Forces and FPM may strike an alliance in the nearby region of Zgharta, but be competitors in other areas, he continued.
The opposition, meanwhile, will be comprised of parties that are not represented in government, such as civil society figures, former Minister Ashraf Rifi and the Kataeb Party.
While current political powers will portray themselves as the protectors of Lebanon's security stability during their electoral campaigns, the opposition will promote themselves as alternatives to that political class.
Jad Dagher, general secretary of the "Seven" civil society group, said that the opposition's platform is focusing on changing the current political class.
"The civil society is working on a joint political statement that outlines its work on the internal and external scenes," he told Asharq Al-Awsat.
"We are seeking professional political work," he stressed.
The greatest challenge they are facing is the traditional political powers' attempt to present new figures to the people as a sign of their renewal, he said.
"We know that that is not the case because the new faces the Lebanese should choose are the ones who have a new platform," he explained.
Asharq Al-Awsat