Bus drives into pedestrian underpass in Moscow, kills 4. Driver identified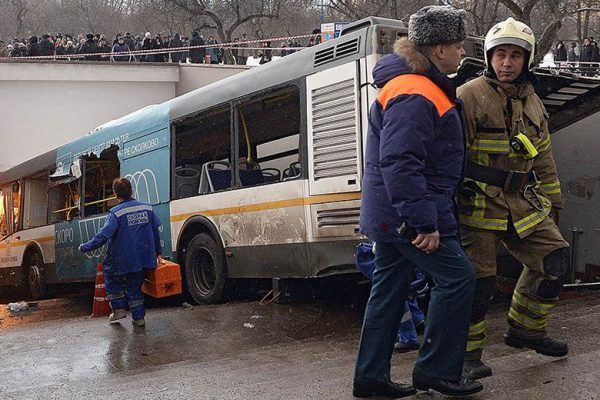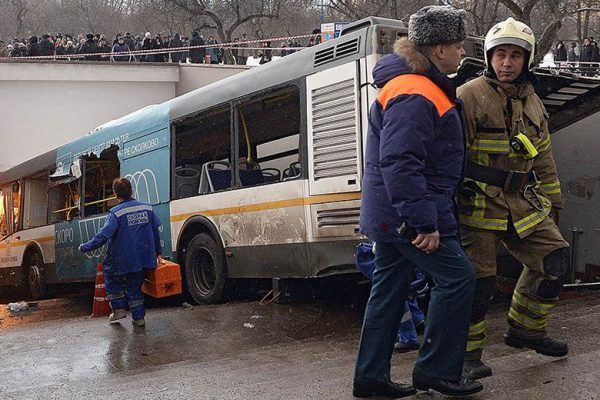 A passenger bus swerved off course and drove into a busy pedestrian underpass in Moscow on Monday, killing at least four people, Russian news agencies reported.
Video from the scene posted on social media showed a bus veering off the road and plunging down the steps of a pedestrian underpass, crushing several people beneath its wheels.
The driver of the bus had been detained by police, agencies said, after he lost control of the vehicle. The incident occurred on one of the Russian capital's busiest roads near the Slavyansky Boulevard metro station.
Monday was an ordinary working day in Russia where Orthodox Christmas will be celebrated on Jan. 7.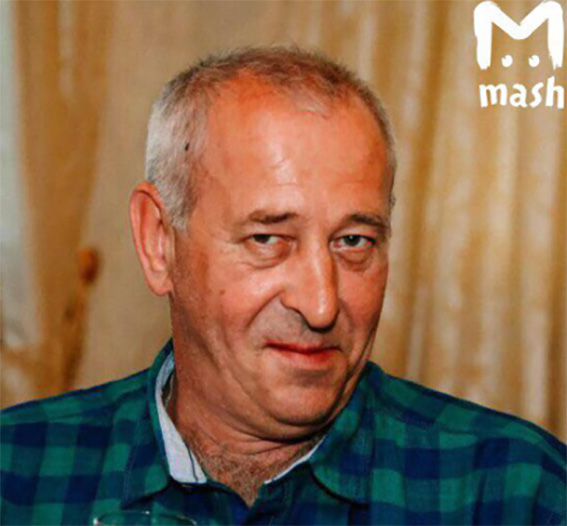 An unnamed emergency services source told the TASS news agency that the number of fatalities had risen to five people. There were also unconfirmed reports that some 15 people had been injured.
The Interfax news agency said investigators were looking into whether the incident had occurred as a result of a technical fault with the bus.
Ten ambulances, fire service personnel, and three medivac helicopters were on the scene, agencies reported.
The Telegram news channel has obtained the testimony of the driver, identified as 58-year-old Viktor Tikhonov, who said that the vehicle was out of control at the moment of the crash. "There were three people on the bus and I had to wait 15 minutes to resume driving,"
Tikhonov is cited as saying. He simply wanted to move his vehicle out of the way as another bus had arrived at the stop, the driver added.
"When I took the handbrake off, the bus drove off. I did everything to stop it, but it wouldn't stop. The vehicle is operated with an automatic stick, so I could do nothing," he said, according to Mash. Tikhonov was detained by the police and expected to be questioned and tested for the presence of alcohol or drugs in his system.
The crash happened on Kutuzovsky Avenue, near the Slavyansky Bulvar metro station in the western part of the Russian capital. Five people were killed and about a dozen injured in the incident, police said.
REUTERS/RT