Lebanese leaders divided over fate of Syrian refugees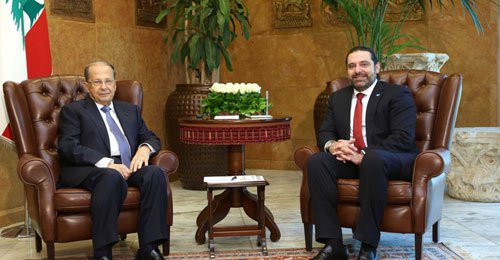 In Lebanon, the return of Syrian refugees to their country is an increasingly controversial issue, with the Lebanese political class divided over conditions needed for them to be sent back.
Lebanese President Michel Aoun said on 16 October that the international community needs to help Syrian refugees in Lebanon return to "calm" parts of Syria, and that the country can no longer cope with their presence. The presidential office added that Aoun wanted the safe return of refugees and was not asking those who have political problems with the Syrian government to go back.
Previously, Gebran Bassil, the Lebanese foreign minister (who also happens to be Aoun's son-in-law) had gone further. "Any foreigner who is in our country, without us agreeing to it, is an occupier, no matter where they come from," he said on October 8. "Syrian citizens — our brothers and sisters — only have one choice: to return to their country," Bassil went on to say. That statement is enough by itself to show just how high the tensions run in Lebanon over the issue of Syrian refugees.
The Lebanese government says that the country has received 1.5 million Syrian nationals since the start of the Syrian conflict in March 2011. That is equivalent to more than a quarter of the Lebanese population — estimated at 4 million people — in a country that is just a little over 10,000 km2 in size.
Moreover, Lebanese officials say in private that the official figure for Syrian refugees is actually an underestimation, explaining that a large number of Syrians have not registered on the United Nations High Commissioner for Refugees (UNCHR)'s lists.
Difficult to find a consensus
It is hard for the Lebanese political class to establish a consensus on the refugee situation, which threatens to destabilise both the country's economy and its fragile balance of religious groups (the vast majority of refugees are Sunni Muslims). The main reason for this difficulty is that the two most powerful groups within Lebanon's government take opposing positions.
One defends "voluntary repatriation", for which Lebanon would need a green light from the UN. Others are for "safe return", which implies co-ordination with Bashar al-Assad's regime.
Hezbollah, the Lebanese Shiite militant group allied to Assad, is a keen supporter of "safe return", which Aoun does not oppose, much to the annoyance of Prime Minister Saad Hariri's camp.
Indeed, Hariri has supported the Syrian opposition since the start of the conflict there, and now argues that "safe return" would lead to normalising relations with the Assad regime, while putting refugees at risk of reprisals in Syria.
Since 2011, Beirut has tried to prevent the Syrian crisis from reaching Lebanon by distancing itself from the conflict, while maintaining military and diplomatic contacts with Damascus.
When asked by French daily Le Monde in September, Hariri said refugees could only go back to Syria after the fall of the Assad regime. "Some in Lebanon say that we've got to restore relations with the Assad regime in order to send the refugees back," he said. "But they won't go back to Syria as long as that regime is in place – as long as I don't have a UN green light for their safe return, I'm not going to do anything."
'We don't want to wait for voluntary repatriation'
During an official visit to France last September, Aoun, who is allied with Hezbollah and the Syrian regime called for Syrian refugees to be sent back with no strings attached. "I have told President Macron how urgent it is that they're sent back to Syria, especially seeing as most places they've come from are now safe," the Lebanese president said. "We don't want to wait for voluntary repatriation. From now on the UN should take the aid they've used to keep the refugees in camps, in terrible conditions, and use it to take them back home."
Lebanon has not signed up to the 1951 Geneva Refugee Convention — it does not have to comply with Article 33 of the treaty, which stipulates that no signatory state can "expel or return a refugee in any manner whatsoever to the frontiers of territories where his life or freedom would be threatened".
Some NGOs in Lebanon are sounding the alarm. "No one can guarantee that it's safe for refugees to return to Syria," Tarek Wehbe, an Amnesty International spokesperson, told FRANCE 24. "It's crucial that refugees' rights and wishes are respected, so that they can decide on their future for themselves and aren't exposed to the risk of torture, murder or imprisonment."
In April, the World Bank published a report looking at the economic impact of Syrian refugees in Lebanon. It said that the presence of such a high number of refugees "has put a strain on public finances that were already fragile in the first place, at a time of reduced international aid".
According to the Lebanese government, the country has received only 27 percent of the international community's pledges of aid this year.
FRANCE24