Dozens of Syrian civilians 'killed in Russian airstrike'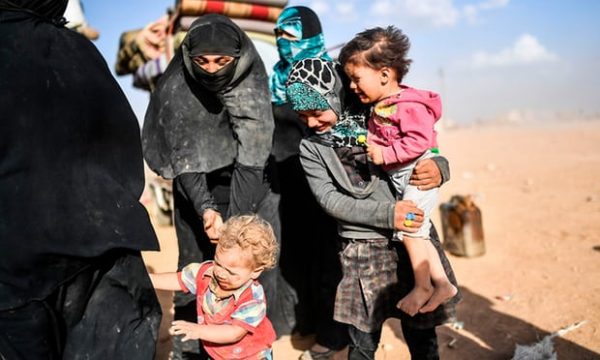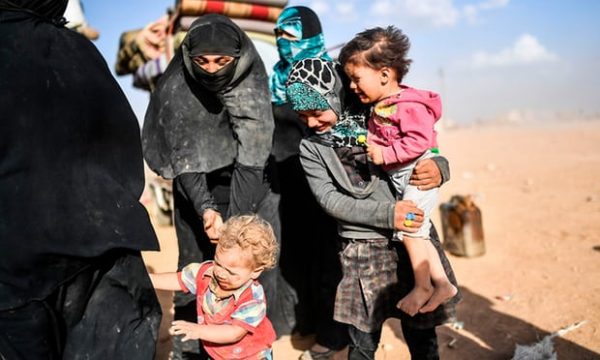 Human rights monitor says nine children were among victims, who were trying to cross Euphrates river to escape fighting.
A Russian airstrike has killed 38 civilians as they tried to cross the Euphrates river to escape fighting in eastern Syria's Deir ez-Zor province, a monitor has said.
The Syrian Observatory for Human Rights, based in Britain, said nine children were among those killed as they tried to cross the river aboard rafts, escaping from areas where Russian-backed regime forces are battling the Islamic State group.
The monitor, which earlier gave a toll of 20 in the strikes, said the dead included an Iraqi family.
Deir ez-Zor borders Iraq and civilians have fled into the province to escape the battles against Isis in their own country.
Two campaigns are being fought against Isis in east Deir ez-Zor, with the one on the western side of the Euphrates river, which slices diagonally across the province, led by Syrian troops and backed by their ally Russia.
The second is being fought by the US-backed Syrian Democratic Forces (SDF), an alliance of Kurdish and Arab fighters, on the eastern bank of the river.
The Observatory relies on a network of sources inside Syria, and says it determines whose planes carry out raids according to type, location, flight patterns and munitions used.
The group has reported hundreds of civilians killed in operations against Isis in Deir ez-Zor and neighbouring Raqqa province, where the SDF is fighting with US support to capture the former jihadist bastion of Raqqa city.
On Tuesday, the Observatory said a US-led coalition strike in Raqqa had killed at least 18 civilians.
The coalition says it takes all measures possible to avoid civilian casualties and that it investigates each credible allegation.
Last month, it acknowledged the deaths of more than 700 civilians in its strikes in Syria and Iraq since 2014.
Russia has not acknowledged any civilian deaths from its strikes since its intervened in Syria's war in 2015, and dismisses the Observatory's reporting as biased.
The deaths in Deir ez-Zor on Wednesday prompted outrage from the opposition Syrian National Coalition, which described the incident as a "heinous crime".
Hundreds of thousands of  people have been killed in Syria since the conflict began in March 2011 with anti-government protests.
Nusra  denies its leader Jawlani was injured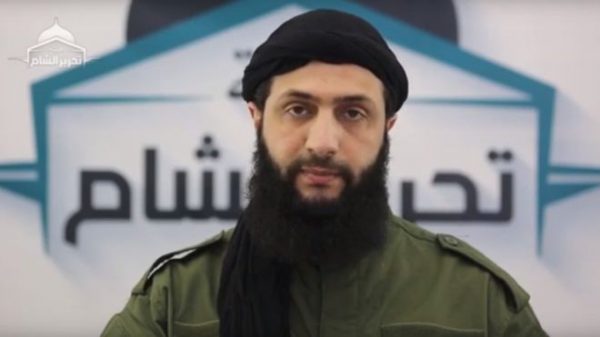 Russia says one of its air strikes in Syria has critically injured the leader of an al-Qaeda-linked jihadist alliance and 12 of his field commanders.
The defence ministry cited its sources as confirming that Abu Mohammed al-Jawlani lost limbs in the attack in the north province of Idlib on Tuesday.
The strike came after Russia's military learnt where Hayat Tahrir al-Sham (HTS) commanders were due to meet, it added.
The jihadi group denied the claim, in a statement on its Telegram message app.
Jawlani was in "good health and exercising the duties assigned to him completely", HTS said.
However, HTS-linked news outlet Iba reported on Tuesday that Russian air strikes had targeted an airport and courthouse around Abu al-Zuhur in eastern Idlib, killing three people and wounding several others.
Russia said in July that it might have killed the leader of the rival jihadist group Islamic State (IS), Abu Bakr al-Baghdadi. But there was no confirmation from IS and a new audio message purportedly from Baghdadi was released last week.
The Guardian/BBC