Lebanese constitutional council annuls tax law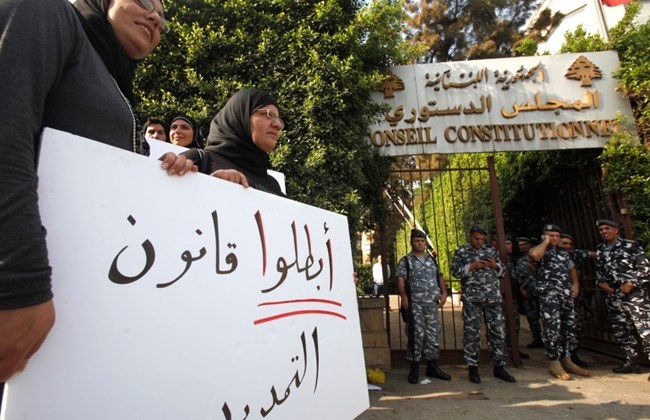 BEIRUT – Lebanon's constitutional council decided on Friday to annul a tax law that was passed by parliament to finance a $917 million public sector pay rise, a package that had attracted concern from economists.
The law included increases in value-added tax, corporate income tax, taxes on alcohol and tobacco products, lottery prizes and interest on bank deposits, as well as increases in fees and fines.
The council unanimously decided to refer the law back to parliament because it had not been passed as part of the annual budget process, it said in a statement.
Lebanon has a debt-to-GDP ratio of 148 percent, one of the highest in the world, and recorded a fiscal deficit of $4.9 billion last year. Moody's ratings agency downgraded Lebanese sovereign debt in August citing its debt burden, but both S&P and Fitch affirmed their existing ratings.
President Michel Aoun signed off on both the public sector pay rise and the tax hikes last month.
Finance Minister Ali Hassan Khalil called for an urgent cabinet meeting "to discuss the decision annulling the tax law and its consequences and to take responsibility with regards to the (public sector pay rise) law, and to find the necessary alternatives", the National News Agency reported.
The Lebanese government led by Prime Minister Saad al-Hariri in March agreed the first state budget in 12 years, but it has yet to be approved by parliament.
The legal challenge to the law in the constitutional council was made by the Christian Kataeb party, the only major political party that is not part of the coalition government.
The finance minister has said the salary scale would cost an estimated 1.38 trillion Lebanese pounds ($917 million), while the tax hikes would bring in revenue of 1.65 trillion pounds ($1.1 billion).
Economists have attacked both the increased public sector pay because of its impact on government debt and the tax rises as weighing on Lebanon's weak economic growth rate.
The International Monetary Fund (IMF) has urged Lebanon to quickly increase government revenue, including through higher taxes and better tax collection, and to reduce spending.
"Lebanon's economy is known for its resilience, and it has repeatedly managed to weather significant shocks. To preserve confidence there is an urgent need to place the economy on a sustainable path and halt the rise in public debt," the fund said in a statement visiting Lebanon last month.
Byblos Bank Chief Economist Nassib Ghobril said the annulment of the tax law should prompt the government to improve tax collection, fight tax evasion and reduce unnecessary spending. "It will give an impetus to a proper budget process," he added.
(Reuters)