France Urges Syria Transition without Assad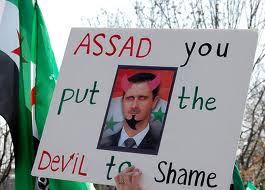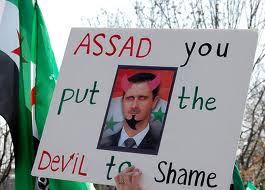 Bashar al-Assad "cannot be the solution" for Syria after six years of conflict, French Foreign Minister Jean-Yves Le Drian said Friday, returning to a position questioned in July by President Emmanuel Macron.
"We cannot build peace with Assad," Le Drian said on French radio RTL.
"He cannot be the solution," Le Drian said.
"The solution is to establish… a timeline for political transition that can lead to a new constitution and elections, and this transition cannot happen with Bashar al-Assad."
Macron said in July that the removal of the Syrian president was not a "prerequisite" for peace in the wartorn country, and that he did not see a "legitimate successor" to the leader who has been in power since 2000.
Paris had been a key supporter of the opposition to Assad's rule since the start of the conflict in 2011 which has since killed more than500,000 people and displaced millions.
But Macron said that the fight against the Islamic State (IS) group was a priority for France, which has endured a string of terror attacks that have killed more than 230 people since 2015, some planned in Syria.
– U.N. talks in October? –
Le Drian said Friday that IS "will be defeated in Syria," leaving the country with a "single conflict, that of the civil war" pitting an opposition against the Assad government.
Macron has tasked Le Drian with forming a new contact group on Syria to relaunch the stalled political process.
So far Paris has not been forthcoming on the composition of the group, notably on the question of whether regional power Iran — a key backer of the Syrian regime along with Russia — would take part.
U.N. Syria envoy Staffan de Mistura said last month that he hopes to launch "real, substantive" peace talks between the government and a still-to-be-formed unified Syrian opposition in October.
De Mistura has previously hosted seven rounds of largely unsuccessful talks in Geneva, with Assad's fate one of the main obstacles to progress.
Kazakhstan has hosted parallel talks, with a new round possible in mid-September.
Earlier peace talks in Astana saw Russia, Iran and Turkey — a backer of the rebels — hammer out a plan to establish safe zones across swathes of Syria.