Security Council renews Lebanese peacekeeping mission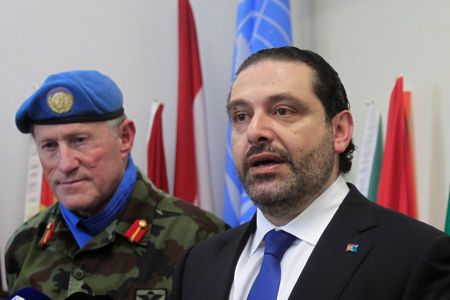 The UN peacekeeping mission known as UNIFIL, which patrols Lebanon's southern border with Israel, was renewed for one year on Wednesday, despite US pressure to reinforce its mandate.
Lebanon had called for the peacekeeping force's mandate to be renewed without changes after Washington accused its commander of being "blind" to the flow of weapons to Iran-backed Hezbollah.
Both Israel and the US were pressing for improvements to the force to combat what they say is the spread of illegal arms to the region, which is dominated by Hezbollah.
If the mission mandate has not changed, the resolution adopted on Wednesday spells out that the peacekeeping operation is authorized to "take all necessary action… to ensure that its area of operations is not utilized for hostile activities."
It also asks U.N. Secretary-General Antonio Guterres to look at ways to increase the visible presence of the mission, including through patrols and inspections.
On Wednesday, Lebanon's foreign minister, Gebran Bassil, told the UN Security Council that renewing the force's mandate in its present form was paramount to the country's security. "Preserving the mandate of @unifil is necessary for peace and stability, otherwise will jeopardize efforts of @UN," Bassil added on Twitter.
'Giving terrorists a pass'
Bassil's comments followed sharp criticism of the peacekeeping force by officials in Washington, where Hezbollah is regarded as a terrorist organisation.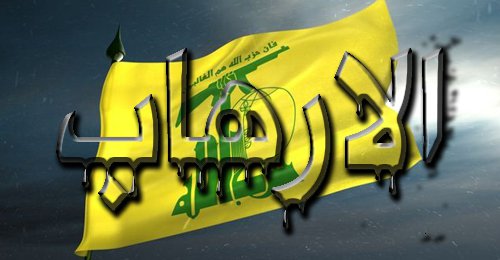 Last Friday, the US ambassador to the UN, Nikki Haley, accused UNIFIL's Irish commander, Major General Michael Beary, of an "embarrassing lack of understanding" in failing to uncover Iranian weapon supplies to the Lebanese militant group.
"[Beary] seems to be the only person in south Lebanon who is blind to what Hezbollah is doing," she said, adding the Hezbollah had thousands of missiles and thousands of trained fighters all beyond the control of the Lebanese government.
"We are not looking to change the mandate itself. We are looking to include language that clearly directs UNIFIL to do what it should have been doing for years," Haley said.
"It's time the Security Council puts teeth in the UNIFIL operation. We don't need to be giving terrorists a pass."
Continuity
First launched in 1978, UNIFIL was expanded after the 2006 war between Israel and Hezbollah so that peacekeepers could deploy along the border to help Lebanese troops extend their authority into the south and make sure the region is "free of any armed personnel, assets and weapons" other than those belonging to the Lebanese government.
UN Secretary-General Antonio Guterres told the Security Council that he intends to look at ways for the peacekeeping force to "enhance its efforts", but that it is primarily the Lebanese military's responsibility to ensure the south is free of illegal weapons.
Russia's ambassador to the UN, Vassily Nebenzia, said last week that the mandate should be renewed as is and that other countries had voiced the same view during a council discussion.
French Deputy Ambassador Anne Gueguen, whose country is in charge of drafting a proposed renewal, said it was "of paramount importance for the stability of Lebanon and the region, and in the best interest of all, that UNIFIL keeps its mandate and is in a position to fulfill it".
(FRANCE 24 with REUTERS, AP)
Note to Ya Libnan  readers 
Ya Libnan is not responsible for the comments that are posted below. We kindly ask all readers   to keep
 this space  respectful forum for discussion
All comment that are  considered  rude, insulting, a personal attack, abusive, derogatory or defamatory will be deleted 
 Ya Libnan  will also delete  comments  containing hate speech; racist, sexist, homophobic slurs, discriminatory incitement, or advocating  violence, public disorder or criminal behavior profanity , crude language and any words written in any language other than English.
France24