Lebanon's electoral law: A breakthrough ? may be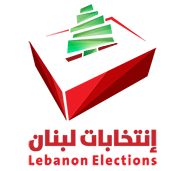 It appears that Speaker Nabih Berri's optimism yesterday about a possible  breakthrough over  a deal on an electoral law was for real , but as usual in Lebanon final touches are still required .
According to the deal    the upcoming parliamentary elections will be held under a new law based on proportional representation and based on 15 electoral districts , media reports said on Sunday.
"The only remaining obstacle is the demand to move some Christian seats across some districts," al-Mustaqbal newspaper said.
Al-Mustaqbal  daily said the last hours witnessed an agreement in principle on the format of the new law.
"The 15-electorate format is making headway " the daily added.
It said the electoral districts will be three in the Bekaa, three in the South, four in Mount Lebanon, three in the North and two in Beirut.

The last elections were held in 2009 , under the so called modified  1960 winner takes all electoral law where lebanon was divided into  26 electoral  districts .
Miracle 
Berri  hailed the major breakthrough that MP George Adwan  managed to create in the electoral law negotiations as a "miracle."
" Berri, who remains cautiously optimistic   is still reportedly waiting for Adwan to succeed in clinching a final approval from the Free Patriotic Movement on some details that are still a subject of contention," his  sources added.
The speaker lauded the fact that Adwan "has avoided the media with the aim of ensuring the success of his initiative and preventing any attempt to foil it," the sources went on to say.
Al-Hayat said Adwan's proposal has received the approval of Berri, Prime Minister Saad Hariri, Hezbollah, Marada Movement chief MP Suleiman Franjieh, Progressive Socialist Party leader MP Walid Jumblat, and the FPM
Adwan's proposal, which is based on full proportional representation and 15 districts, will not involve any sectarian voting as previously demanded byFPM, the sources added.
Voters' choice of preferred candidates on the electoral ballots will be counted based on the current 26 administrative districts and not in the 15 electoral districts, the sources added.
Problems
Adwan's electoral proposal involves moving three Maronite seats from Muslim-majority districts .
But sources close to Berri reported  , he along with , Hezbolah and Prime Minister Saad Hariri have strongly objected against the suggestion.
According the the paper  FPM and the LF might settle for moving the Tripoli and West Bekaa seats and leaving the Baalbek-Hermel seat unchanged.