Enormous UFO clouds hover over Swedish skiers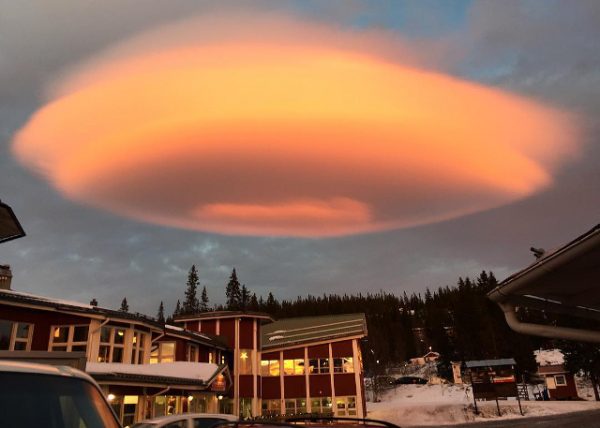 Enormous, cylindrical clouds resembling UFOs formed above two Swedish ski resorts — and several people snapped photos of the natural wonders.
The Local News reported the clouds formed over the ski resorts Åre and Duved. The Local said the formations were lenticular clouds, which occur over mountains when air rises then cools and condenses.
"I thought it was pretty cool," one of them, Elvira Kuper, told broadcaster SVT.
Experts explained it was a so-called lenticular cloud, which forms over mountain peaks when the air is forced to rise as it hits the hillside. As it cools it condenses into a cloud.
Thanks to their peculiar shape, they are often mistaken for UFOs.
The Local