Aoun accuses Israeli Mossad of killing a Lebanese businessman in Angola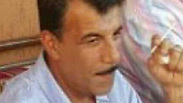 Lebanese President Michel 'Aoun accused the Israeli Spy agency Mossad of  murdering   a Lebanese businessman  in Angola this week, Hezbollah's mouthpiece Al-Manar reported on Wednesday
During a cabinet meeting at the  Ba'abda  presidential palace on Wednesday, President Aoun stated that the Lebanese Foreign Ministry was following up on the murder of the Lebanese national, .
The Lebanese President said his government has information that indicates the Mossad was linked to the murder of Amine Bakri, a 56 year old Lebanese national from the Nabatiyeh area (صير الغربية) Sayr al Gharbiyeh   in south Lebanon .
Lebanese President Michel Aoun revealed on Wednesday that the Israeli intelligence agency, Mossad, likely killed a Lebanese man in Angolan capital of Luanda without providing any details ,
Bakri will be buried in the Iraqi city of Najaf, Al-Manar reported citing family preference for the place of burial venue .
Bark's remains will be repatriated Thursday, his family said in a statement without elaborating .
Bakri, 37 a prominent Lebanese businessman  was  reportedly shot dead from point-blank range  by armed gunmen while traveling on a dirt road not far from one of the  furniture factories  that he owned, which he had just visited according to media reports . He was reportedly taken to a local hospital where he was pronounced dead. Local reports labeled the incident as a car-jacking that ended in murder and attributed it to local gangs.
This is not the first time Mossad is accused of murdering an Arab.  Tunisian President Beji Caid Essebsi said that his government suspected the Mossad was behind the assassination of aviation engineer Mohammed Zawahri.
Zawahri was shot to death outside his home in Sfax, Tunisia, on December 15.  According to a statement by Hamas two days after the attack, Zawahri was a member of the organization's military wing and one of the leaders of its drone program.