Middle East Airlines brought to Lebanon the Lebanese victims of the Istanbul attack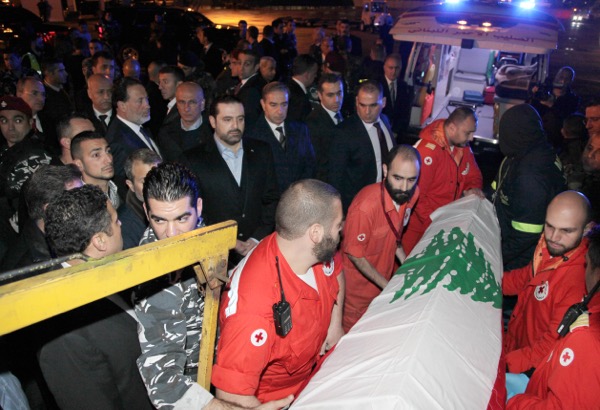 A Middle East Airlines plane with the bodies of three Lebanese killed in Istanbul's nightclub massacre and five of the wounded arrived Monday evening at Beirut Airport.
On board the plane were the corpses of Elias Wardini, Rita Chami and Haykal Musallem as well as the wounded Lebanese nationals Melissa Papalardo, Nidal Bsherrawi, Francois al-Asmar, Nasser Beshara and Jihad Abdul Khaleq.
The plane also brought some of the Lebanese who escaped the attack unharmed, including Hassan Issa, Dania Murad Issa, Nermine Ghalayini and Mayez Mobayed, National News Agency reported . Relatives of the victims and a Lebanese delegation that went to Istanbul to check on the status of the victims and coordinate their return to Lebanon were also on the plane.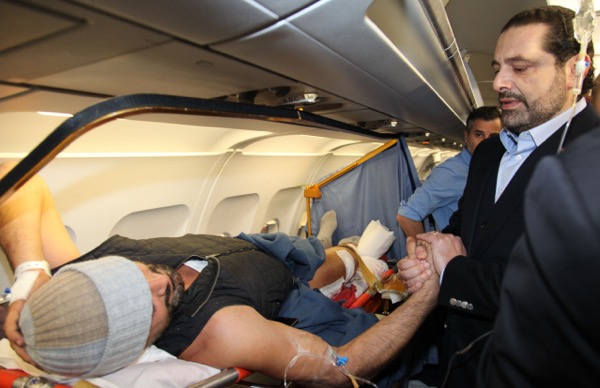 Bushra Doueihi, the wounded daughter of Zgharta MP Estephan Doueihi, meanwhile remained at an Istanbul hospital due to her serious injuries.
Prime Minister Saad Hariri, Foreign Minister Jebran Bassil, Interior Minister Nouhad al-Mashnouq, State Minister for Planning Affairs Michel Pharaon, State Minister for Combating Corruption Nicolas Tueini and MP Emile Rahme received the dead and the wounded at Beirut's airport alongside the grief-stricken families of the victims and a large group of Lebanese citizens.
Ten Lebanese Red Cross ambulances transported the bodies and the wounded to several Lebanese hospitals.
Thirty-nine people, the majority of them foreigners, were killed and around 70 others were wounded when a gunman went on a rampage at Istanbul's luxurious Reina nightclub where revelers were celebrating New Year's Eve.
Arrested
The Internal Security Forces on Monday arrested Lebanese national Ramzi al-Kadi for writing publishing insults on his Twitter account against the victims of Istanbul's nightclub attack, National News Agency reported.
He is being interrogated over the motives that pushed him to post the tweets, NNA said.
"They died intoxicated as they were celebrating. May they go to hell," Qadi said in one of the tweets.
He also criticized the dispatch of a Middle East Airlines plane that carried the families of the Lebanese victims to Istanbul, slamming MEA as "the company of looting."
Kadi also launched attacks against some media outlets and other tweeters who responded to his tweets.