U.S. can't confirm reports ISIS leader al-Baghdadi was killed in Syria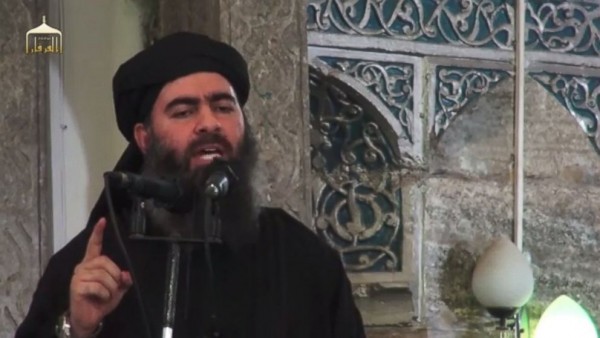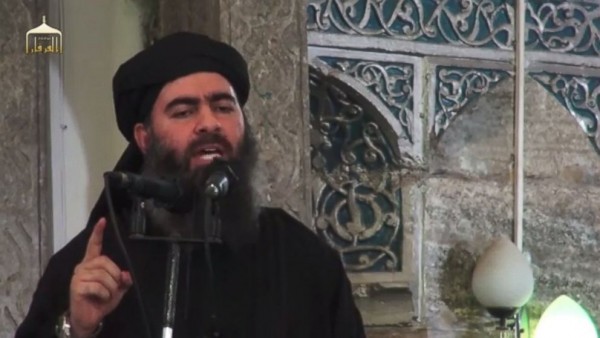 Reports emerged Tuesday that Islamic State leader Abu Bakr al-Baghdadi was killed in an airstrike in Syria, but U.S. officials say it's probably not accurate.
The report appeared to originate from the Arabic language news agency al-Amaq, which is affiliated with the Islamic State, also known as ISIS or ISIL. But some terrorism experts said the online report was fake and was not an official al-Amaq publication.
U.S. military officials said there was no evidence suggesting Baghdadi is dead.
"We have no reason to believe that's true," Marine Corps Maj. Adrian Rankine-Galloway, a Pentagon spokesman, said Tuesday.
The American-led coalition has been targeting Baghdadi for nearly two years, since he emerged as the leader of ISIS's so-called caliphate.
In addition to airstrikes, the U.S. has a team of special operations troops on the ground, known as an "expeditionary targeting force," or ETF, that mounts raids on top ISIS leaders.
Military officials declined to say whether an ETF had recently targeted Baghdadi
Another of the group's top commanders, Omar al-Shishani, was taken out after a U.S. airstrike targeted him in March.
But Baghdadi has remained elusive.
In Oct. 2015, Iraqi military officials said an air strike had targeted Baghdadi, who was believed to be part of a convoy heading to a meeting of ISIS leaders near the Syrian border in Iraq's Anbar province. Local reports suggested that eight ISIS fighters were killed in the strike, but Baghdadi was not among them.
In November 2014, U.S. and its coalition partners launched an air strike against a gathering of ISIS leaders near Mosul, the ISIS stronghold in northern Iraq. Baghdadi was severely injured in the strike, according to social media accounts linked to ISIS militants.
The attack reportedly prompted Baghdadi to scale back his day-to-day role in overseeing ISIS operations.
Military News