Lebanon still without president after the 37th election session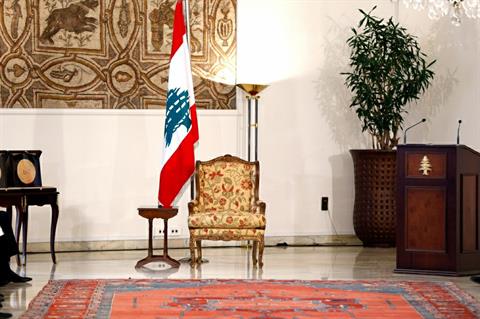 The Lebanese parliament failed again today and for the 37th time in a row to elect a president to replace Michel Suleiman whose term ended on May 25 , 2014.
As in the past sessions the parliament was unable to reach a quorum because the Iranian-backed Hezbollah militant group and its ally MP Michel Aoun's Change and Reform bloc MPs boycotted the session, because they could not guarantee Aoun's election as a president
Speaker Nabih Berri a key ally of Hezbollah postponed the election to April 18, 2016.
Former Lebanese PM and Future  Movement leader MP Saad Hariri criticized Aoun's assertions that the  parliament is "illegitimate."
He said: "If we elected Aoun as president, would the parliament then become legitimate?"
Aoun  and  MP Suleiman Franjieh are the 2 key candidates and both are from the Hezbollah -led March 8 alliance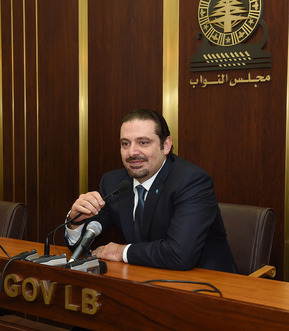 Hariri , who endorsed Franjieh's nomination in  late 2015  added after the failed electoral session .
"With all due respect to Aoun, this is a legitimate parliament."
Asked by reporters to comment on Franjieh's absence from Wednesday's round of polls, Hariri replied: "Franjieh is the master of his own fate and it is up to him to decide to take part in the elections or not."
He voiced his optimism however that the presidential impasse will be resolved, while blaming those who are obstructing the polls "for all the wrongs in the country."
Overcoming the vacuum that started in 2014 with the end of the term of President Michel Suleiman is key to resolving the crisis in Lebanon, asserted Hariri, echoing similar statements made repeatedly by Berri.
"We will continue to head to the  parliament to perform our constitutional duty," Hariri vowed .
Hezbollah announced that it will continue to boycott the polls until it has guarantees that its candidate, Aoun, will be elected president.
Aoun said last week that the parliament whose term is extended lacks the legitimacy to elect a "legitimate president."