Saudi envoy: We are seriously dealing with assassination threats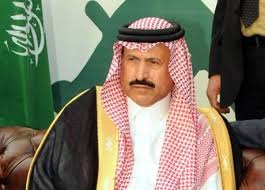 Saudi Ambassador to Lebanon Ali Awadh Asiri revealed  that the Saudi  embassy in Lebanon is coordinating with Lebanese security agencies to "determine the seriousness" of the recent allegations of assassination threats.
In an interview with Saudi Okaz newspaper on Sunday he said : "Threats against me, any member of the diplomatic mission, or Saudi expatriates are taken seriously."
He added that all members of the mission are carrying out their duties in a normal manner, saying that the Lebanese security authorities have bolstered the security measures at the Saudi embassy in Beirut.
The mission members have been offered additional protection near their residences, Asiri revealed.
British media reports revealed  earlier this week that the ambassadors of Saudi Arabia and Qatar may be the target of assassinations in order to create sedition.
Interior Minister Nouhad al-Mashnouq stressed Saturday that the government will provide the necessary security for the ambassadors and their embassies in light of reports.
In a televised appearance on Saturday marking the end of the annual Ashura mourning Hezbollah leader Hassan Nasrallah attacked the Saudi leaders and his supporters chanted "Death to the Saud family" in a sign of deepening hostility towards the  kingdom.
Nasrallah condemned what he called the "U.S.-Saudi aggression" against Yemen. Thousands of black-clad supporters responded "Death to the Saud family! Death to the Saud family!". Such chant is mostly reserved for Israel and the United States .
Nasrallah warned rival Lebanese politicians against waiting for Saudi Arabia and Iran to broker an end to a standoff that has paralysed government and prevented the election of a new president.
"Don't wait for Iranian-Saudi dialogue. Matters in the region are getting more complicated," he said.