Hezbollah claims it seized 3 hilltops in Syria border area, Lebanon DM denies the report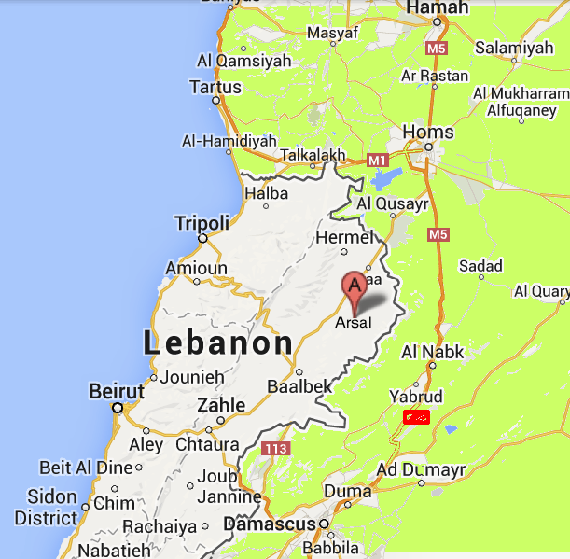 Hezbollah has seized ground from insurgents near the Lebanon-Syria border, the group said on Wednesday, widening its joint offensive with the Syrian army to try to clear the area of militant groups including al Qaeda`s Syrian wing.
The Iran-backed Lebanese group said in a statement its fighters had seized three hilltops in the mountainous area east of the Lebanese town of Arsal, the target of an incursion last August by the al Qaeda-linked Nusra Front and Islamic State.
Hezbollah fighters were now advancing towards a strategically important peak, it said.
Hezbollah`s support has been crucial to Syria`s President Bashar al-Assad in the four-year-long Syrian conflict. Its operation in the Qalamoun mountains north of Damascus is part of Assad`s effort to shore up his control over western Syria.
Assad has lost swathes of northwestern and eastern Syria in the last two months to an array of insurgent groups including both the Nusra Front and Islamic State, putting him under the toughest military pressure he has faced since the war began.
Baseless report
Lebanese  Defense Minister  Samir Moqbel  denied Wednesday the eruption of battles on the outskirts of the northeastern border town Arsal in Lebanon's eastern mountain range after reports said that Hezbollah seized several  new  hilltops   in the area.
Hezbollah claimed that it  seized  3 hilltops including  Majr al-Hamra ,  Shmeis al-Hamra,Mrad Ghazi and Harf Wadi al-Hawa   in northern Nahle outskirts, its mouthpiece al-Manar reported on Wednesday .
The Hezbollah station reported that violent clashes erupted with al-Qaida-affiliate al-Nusra Front and several militants were killed and injured in the battles.
 Moqbel denied the report, saying he was informed by the army intelligence that the information is baseless.
The fate of Qalamoun is particularly important for Hezbollah, which has long defended its intervention in Syria alongside Assad's troops as key to the security of Lebanon, but  observers r fear the Qalamoun offensive could prompt Islamist militants to launch attacks in Shiite areas of Lebanon itself, including Beirut's southern suburbs.
in another  development on the Lebanese Syrian border ,   the Lebanese Army  has just issued a Communique   in which it said that  17 Syrians were detained in al-Masnaa  border area while they were trying to infiltrate into Lebanon.
Reuters/agencies