Lebanon confirms holding Baghdadi's ex wife , daughter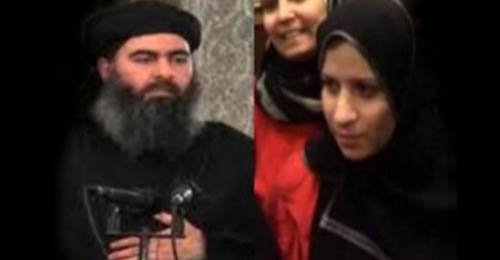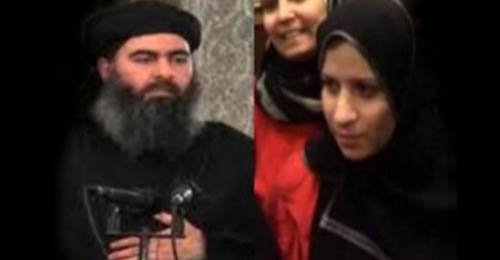 DNA tests confirm Lebanon is holding the young daughter of Islamic State (IS) leader Abu Bakr al-Baghdadi, the country's interior minister says.
Nohad Machnouk told Lebanon's MTV television that the child's mother, who is also in custody, was now believed to be one of Baghdadi's ex-wives.
On Tuesday, Lebanese security officials said they had detained his wife and child at a border crossing with Syria.
But Iraq's government later insisted the woman was not married to Baghdadi.
It said the woman – identified as Saja al-Dulaimi – was the daughter of an active member of al-Qaeda's affiliate in Syria, al-Nusra Front.
She is also thought to have been detained by the Syrian authorities before being freed in March as part of a prisoner exchange with al-Nusra.
Pregnant
Late on Wednesday, Mr Machnouk told MTV that Ms Dulaimi had been traveling with two sons and a daughter when they were detained by the army two weeks ago.
"Dulaimi is not Abu Bakr al-Baghdadi's wife currently. She has been married three times: first to a man from the former Iraqi regime, with whom she had two sons," he said.
"Six years ago she married Abu Bakr al-Baghdadi for three months, and she had a daughter with him. Now, she is married to a Palestinian and she is pregnant with his child."
The minister added: "We conducted DNA tests on her and the daughter, which showed she was the mother of the girl, and that the girl is [Baghdadi's] daughter, based on DNA from Baghdadi from Iraq."
Mr Machnouk said Ms Dulaimi's children were staying at a care centre while she was being interrogated at the defence ministry's headquarters.
IS has not commented on their detention, but al-Nusra has condemned it.
One Lebanese official has said it is a "powerful card to apply pressure" in negotiations with IS and al-Nusra, who are holding more than 20 Lebanese soldiers and police hostage. They are threatening to kill them unless militants are freed from Lebanese jails.
BBC