Lebanese-Brazilian Michel Temer moves closer to Brazilian presidency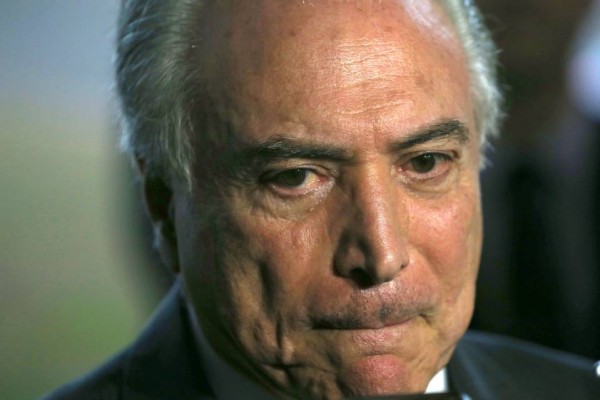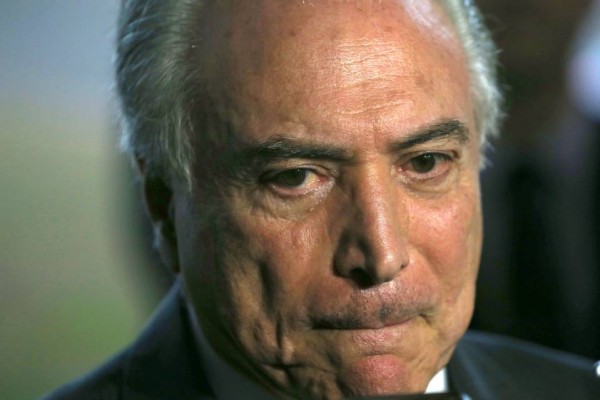 Brazilian Vice President Michel Miguel Elias Temer Lulia  has spent months depicting himself as an elder statesman poised to unite the country if President Dilma Rousseff is ousted.
Following Sunday's historic vote by Brazil's lower house of Congress, Mr. Temer, 75 years old, a dapper lawyer widely regarded as a skilled backroom negotiator, moves a step closer to the presidency.
Ms. Rousseff's impeachment case now moves to the Senate, which will decide in the coming days if she should be tried for breaking Brazil's budget laws, which she denies. If she is put on trial, Mr. Temer will assume the presidency during the proceedings. And if the Senate finds her guilty, he will fulfill the remainder of her term, which runs through the end of 2018.
With his power suits and patrician bearing, Mr. Temer exudes confidence. Still, doubts have grown as to whether the veteran lawmaker would be able to forge a united government if Ms. Rousseff is removed from power. In recent days, the vice president has suffered a series of stumbles and rebukes that have damaged his image as a peacemaker, and could hurt his ability to lead this deeply divided nation.
Ms. Rousseff has accused Mr. Temer, a former ally, of betraying her in a power grab that she has likened to a coup. Protesters have called for him to step down.
Until recently, Mr. Temer had presented himself as a sensible moderate above the partisan fray, who was reluctantly being forced to assume control of the government. Now he is openly behaving like a future president preparing to take office.
Mr. Temer's spokesman said his boss had spent Saturday talking with politicians, and that he also has sent envoys to meet with the Supreme Court to discuss state-government debt negotiations. "He is doing what he can, while he waits for a decision that will put him in the presidency," said the spokesman, Márcio de Freitas.
Mr. de Freitas said Mr. Temer wasn't concerned by opinion polls indicating the public takes as dim a view of him as it does of the highly unpopular Ms. Rousseff. A recent survey conducted by the Datafolha polling firm shows around 60% of Brazilians would like to see them both resign.
"His rates are contaminated by [Ms. Rousseff's] government," Mr. de Freitas said. "He knows the rates will improve once he is leading the government."
But whether Mr. Temer could finish her term remains to be seen. A Supreme Court judge recently ordered Congress to open impeachment proceedings against Mr. Temer on the same charges as those facing Ms. Rousseff. His ouster is a long shot given his current support in Congress.
Separately, Brazil's electoral court is considering whether dirty money siphoned from the state oil company funded Ms. Rousseff's 2014 campaign. If so, the court could annul the results and demand new elections, forcing Mr. Temer, who ran as vice president, to step down as well.
The son of Lebanese immigrants, Mr. Temer is a constitutional-law expert who launched his political career in his native São Paulo state. Despite his decades in public office, he remains an understated figure. Elected to Congress in 1987, he has forged long-standing relationships with the nation's business and political ruling class.
Mr. Temer's supporters describe him as a champion of democracy who helped hammer out the constitution after Brazil's military dictatorship ended in 1985 and who has acted as a guarantor of stability. His detractors describe him as a status-quo defender with no fixed ideological convictions or clear program for governing.
Like many Brazilian politicians, Mr. Temer has switched loyalties as his career has evolved. He is a mainstay of the nation's largest political party, the ideologically middle-of-the-road Brazilian Democratic Movement Party, or PMDB, and like that party he has been criticized for placing its grip on power and patronage jobs above all other concerns.
As a congressman in the 1990s, he backed Fernando Henrique Cardoso's conservative government. But in 2010 he ran on Ms. Rousseff's leftist campaign ticket.
As Ms. Rousseff's woes mounted following her 2014 re-election, Mr. Temer steadily distanced himself from her administration, while subtly signaling he was prepared to succeed her.
The rupture grew wider in March when the PMDB split from the ruling coalition it shared with Ms. Rousseff's leftist Workers' Party.
Ms. Rousseff has described her former colleague as the chief plotter in a push to impeach her. And she has warned that he will roll back social-spending programs that raised 40 million Brazilians out of poverty, allegations Mr. Temer denies.
The vice president's most awkward moment occurred this month, when a recording of him rehearsing a speech in preparation for assuming the presidency was released publicly.
Lebanese heritage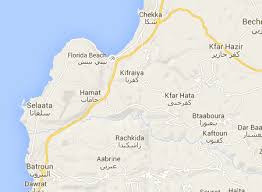 Timer's parents hail from the the village of Btaaboura , which lies about ten kilometers off the northern Lebanese coast and nestled between two mountains in the Koura district . Many of the residents have left the sleepy town to seek their fortunes abroad , like Michel Temer's parents , his cousin Nizar Temer told the local media as he stood in front of Michel's ancestral home: "He is a man's man … 75 years old, but young at heart,"
He said that Michel 's father decided to flee to Brazil to escape famine and war in the early 20th century.
In 1997, Speaker Nabih Berri invited Temer to Lebanon.
"As soon as he arrived, he kissed the ground and kissed the giant stones of his house," Nizar described. The house itself is more than 200 years old.
"He never forgot where he came from. … During his first visit he took an entire day in order to come and see the village and meet his relatives," Youssef Barbar, another cousin of Temer's said.
His paternal cousin Youmna Barbar attributed Temer's love for the village of Btaaboura to his mother and father. "When he first entered the village, tears welled up in his eyes," she said. "I think he was remembering all the stories his mother Marcha Barbar and his father Nakhoule Temer used to tell him," she added.
During Temer's first visit, he helped the local community build a church. The construction process is still ongoing, but the church's garden will be named in his honor upon completion. He also reportedly instructed the Brazilian Ambassador to Lebanon to expedite visa applications for residents of Btaaboura.
"We are very proud of him, and we could see he was proud of the village and where he came from," Nizar said. "Most Lebanese don't even know our village exists, but now after one of its sons is about to become president … we are known all the way to Brazil."
Temer was invited to Lebanon a second time in 2011 by then-President Michel Sleiman. Before arriving, he got in touch with his distant cousin Tony Temer to arrange for nine family members to join them for the official state dinner with Suleiman.
Suleiman reportedly told Temer : You are more president of Lebanon than me as you have eight million, we have five million!'" referencing the huge Lebanese–Brazilian diaspora.
Temer has a strong claim to being the globe's most powerful politician of Lebanese origins.
On his second visit, Temer promised to return to his village once he became president of Brazil.
"We hoped he would be able to pressure the politicians into paving our roads," his cousin quipped.
"Although this area is gorgeous, it is very deprived and the state does not care for it much."
Lebanon failed again to elect a president today to replace Michel Suleiman whose term ended nearly 2 years ago.
One commented by saying : "The irony here is a Lebanese can become the president of the largest latin American country but Lebanon cannot have a Lebanese president."
WSJ/ Agencies