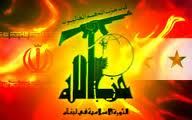 The bodies of seven Hezbollah fighters were reportedly brought from Syria to Basta mosque complex " Khatem al Al Anbia'a" ( in central Beirut) earlier this week according to local media reports .
The Hezbollah fighters were reportedly helping the Syrian security forces in their crackdown against the pro-democracy protesters , according to local media reports .
The relatives of the dead Hezbollah fighters were reportedly not allowed to hold funerals for them and were instructed to handle their burials quietly in order not to attract any attention
Youth Coalition of the Syrian Revolution leader Wahid Saqr last Friday accused Lebanon's Hezbollah group of having deployed armed militias in Syria, assisting the regime there in the brutal crackdown of pro-democracy protesters.