Syria Kurds say they will withdraw from border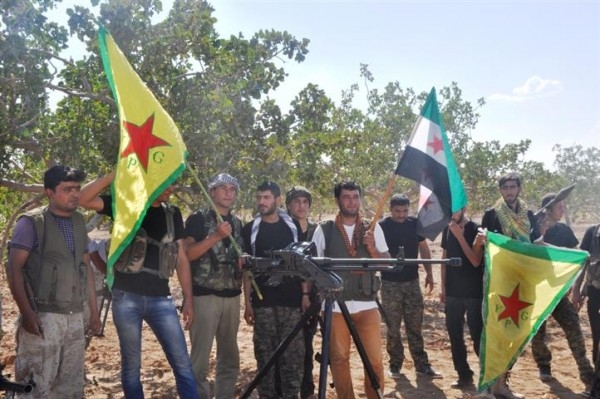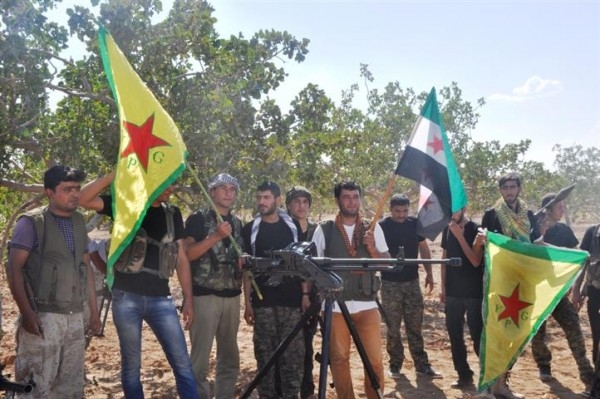 A senior Syrian Kurdish official says his forces will pull back from a border area in accordance with a U.S.-brokered deal after Turkey allows the evacuation of its remaining fighters and civilians from a besieged town there.
Redur Khalil, a senior Syrian Democratic Forces official, said Saturday the plan for evacuation from the town of Ras al-Ayn is set for the following day, if there are no delays.
He says only after that will his force pull back from a 120-kilometer (75-mile) area between the towns of Ras al-Ayn and Tal-Aybad. It will withdraw and move back from the border 30 kilometers (19 miles).
This is the first time the Kurdish force has publicly acknowledged it will withdraw from the border, saying it has coordinated it with the Americans. The agreement has not specified the area of its pullback.
Previous agreements between the U.S. and Turkey over a "safe zone" along the Syria-Turkish border floundered over the diverging definitions of the area.
Khalil said a partial evacuation happened earlier Saturday from Ras al-Ayn after much stalling and with U.S. coordination.
A U.S. official says America is continuing to withdraw troops from Syria.
The official, who spoke on condition of anonymity, says a couple hundred have left. They are largely consolidated in one location in the west and a few locations in the east.
About 1,000 U.S. forces were previously deployed in parts of northeast Syria alongside Kurdish-led forces, but President Donald Trump abruptly announced he would withdraw them, opening the way for Turkey's military offensive into the area.
The official also says the U.S. is aware of ongoing violations of the cease-fire but the military is not closely monitoring the agreement. The official said it will still take a couple weeks to get forces out of Syria.
AP