Brazilian president to visit Lebanon soon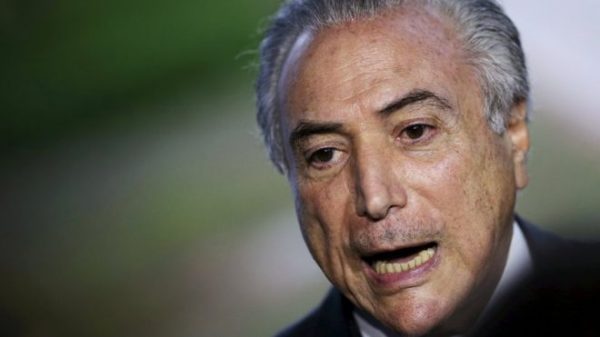 Lebanon is expected to receive Brazilian President Michel Temer, the Special Secretary for Strategic Affairs Hussein Kalout told President Michel Aoun on Tuesday.
Heading a Brazilian delegation to the Presidential Palace, Kalout met Aoun conveying a message from Temer "wishing Aoun success in governance. We look forward to expanding partnership and promoting relations at various levels," said the message.
Lebanon's army
Kalout said during his meeting with a meeting with  Aoun that Brazil "is ready to provide Lebanese officers and military personnel with training sessions in addition to exchang expertise and information in the field."
Kalout added that his country would continue to support Lebanon by a possible increase in the number of Brazilian troops in the United Nations Interim Force in Lebanon (UNIFIL) if needed.
The visit of Brazilian delegation, led by Kalout, aims at discussing the potential of strengthening bilateral ties in defense, economy and technology.
The visit also aims at preparing for President Michel Temer's visit  to Lebanon in November, said Kalout during his meeting with Lebanese Prime Minister Designate Saad Hariri.
Meanwhile, Aoun praised the Lebanese-Brazilian historical relations, hailing the success achieved by the Lebanese diaspora in Brazil.
The total population of Lebanese people is estimated at 13-18 million. Of these, the vast majority, 8 million, are in Brazil  , while approximately 4.3 million in Lebanon itself.