Rights group condemns Israel's 'Jewish nation-state' law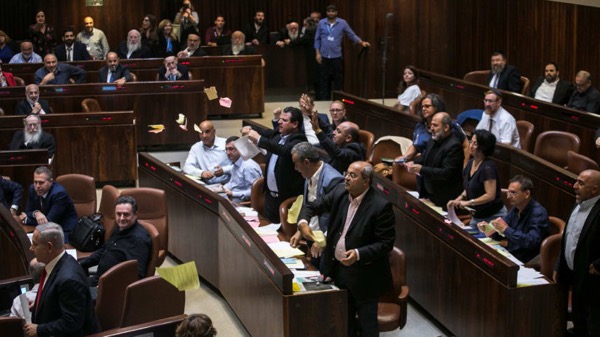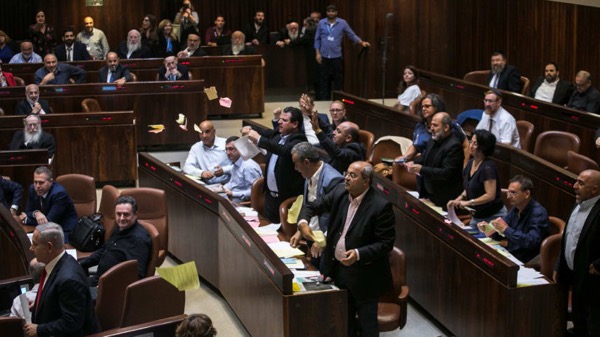 The global human rights watchdog, Amnesty International, has condemned the passing of a controversial law by the Israeli parliament that recognizes the country as a Jewish state and risks alienating other religious and ethnic minorities.
"At the moment we are not commenting further than this as we are investigating the full extent of the laws and their implications from an international humanitarian law perspective," a spokesperson for the rights group told Anadolu Agency.
However, in a Twitter statement, Amnesty said, "By passing the nation-state bill #Israel has entrenched & exacerbated 70 yrs of inequality & discrimination against non-Jews in a law with constitutional status.
"#Palestinians (~20% of Israel's pop.) are now officially 2nd class citizens. #Israel must uphold human rights for all!"
Israel has come under heavy criticism from the international community after passing The Basic Law, also known as the Jewish Nation-State Law.
The Jewish Nation-State Law defines Israel as a Jewish state with a "united Jerusalem" as its capital. It has also promoted Hebrew as the only official language, stripping Arabic as an official language while recognising its "special status".
The new legislation risks further alienating the Arab minority who argue they already face discrimination from Israeli Jews and the government and already feel as though they are second-class citizens.
Palestinians, who have Israeli citizenship make up 21 percent of the population, are known as Israeli Arabs and have members in the Israeli parliament, the Knesset.