Lebanese dollar reserves recover from last year's crisis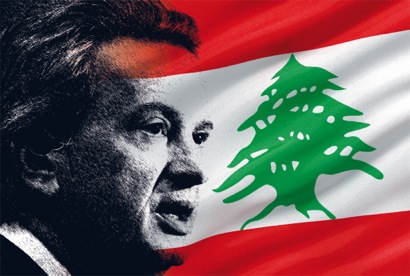 The Lebanese central bank's dollar reserves grew in early 2018, recovering from a decline during a political crisis last year that pushed up interest rates, its governor said on Tuesday.
Reserves climbed by $1.4 billion in the first two months of the year and total assets in dollars exceeded $43 billion, Governor Riad Salameh said at an economic conference in Beirut.
"With the rise of interest rates and the return of political issues to normal, the dollar reserves at the central bank rose," he said.
November's political crisis was triggered by the sudden resignation of Prime Minister Saad al-Hariri during a trip to Saudi Arabia, before he returned to the country and resumed his role.
The crisis raised questions about Lebanon's economic stability and put pressure on the Lebanese pound's peg to the dollar.
Lebanon has one of the world's most indebted governments measured against the size of its economy. Growth has been slowed by war in neighbouring Syria and years of internal political disputes.
The economy relies on the confidence of millions of expatriate Lebanese who deposit into local banks. The banks buy government debt, which finances the expanding budget deficit and debt.
The International Monetary Fund last month strongly criticised Lebanon's unsustainable debt trajectory and said there was an "urgent need" for government policy to stabilise and then reduce public debt as a share of gross domestic product.
Hoping to stimulate its economy, Lebanon this year is seeking up to $16 billion in infrastructure investment from international donors who hope to ward off more Middle East instability, in a country that hosts more than a million Syrian refugees.
"It is no secret that the economic situation in Lebanon today is difficult and that we face big challenges," Hariri told the conference.
"Growth rates are low, unemployment rates have exceeded 30 per cent, poverty rates are increasing, the balance of payments suffers a deficit, public debt is rising at a rapid rate and has exceeded $80 billion and the treasury deficit has reached unsustainable levels," he added.
During November's turmoil, some Lebanese rushed for dollars; data shows central bank foreign assets fell by $1.6 billion that month.
Salameh told Reuters on the conference's sidelines that November's increase in local currency interest rates of around 2 percentage points — a result of the political crisis — had been enough to iron out market imbalances, "therefore we have an outlook of stable interest rates".
The government passed a state budget last year for the first time since 2005 and has pledged to agree a 2018 budget before April 6, when France will host a donor conference to support Lebanon.
Tuesday's conference, organised by Lebanese business magazine Al-Iktissad Wal-Aamal in cooperation with Hariri's office, was a roadshow for Lebanon's infrastructure investment plans ahead of April's Paris conference.
REUTERS