Marada chief compares Lebanon FM Bassil to Syria's Ghazi Kanaan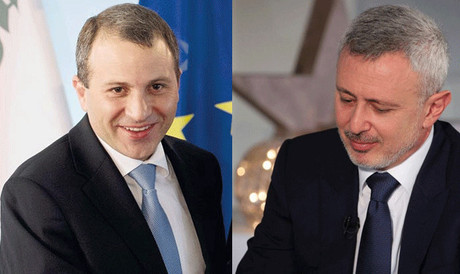 Marada Movement chief and former presidential candidate MP Suleiman Frangieh launched a fierce verbal attack Thursday against the Free Patriotic Movement and compared its leader Jebran Bassil to Ghazi Kanaan, the long-time head of Syria's security apparatus in Lebanon.
"I reiterate that our project won through President Michel Aoun's election, and in the strategic issues we have triumphed with President Aoun," Franjieh said in an interview with LBCI television.
Both Frangieh and Aoun are members of the  Hezbollah-led March 8th alliance.
He however blasted Bassil, who is Aoun's son-in-law and his successor as FPM chief.
"Bassil declared a war of elimination against us four days after President Aoun's election and we faced a coordination between the FPM and the Lebanese Forces against us," Frangieh added.
"Bassil has surpassed Ghazi Kanaan in his approach towards state institutions," the Marada leader decried.
Earlier in the week Frangieh, said in an interview with Al-Ittihad newspaper :
"The behavior of Minister Gebran Bassil goes beyond [what would happen] during the days of Ghazi Kanaan."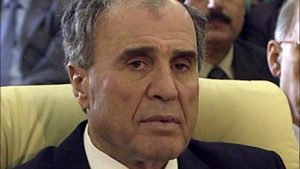 Frangieh said in the same interview with Al-Ittihad that he would meet with longtime foe Samir Geagea before President Michel Aoun because of Bassil's actions.
Asked about the growing spat between Aoun and Speaker Nabih Berri, Frangieh accused the FPM and the president's aides of deliberately seeking a "problem" with Berri ahead of the May parliamentary elections.
"They want to create a problem to rally Christians in the elections," the Marada chief charged.
Kanaan was Syria's top intelligence official in Lebanon from 1982 until 2002 and he exerted enormous influence on Lebanese politicians and security agencies. Kanaan , also known as Abu Yo'roub, was also Syria's Interior Minister from 2004 to 2005, His violent death during an investigation into the assassination of former Lebanese PM Rafik Hariri drew international attention.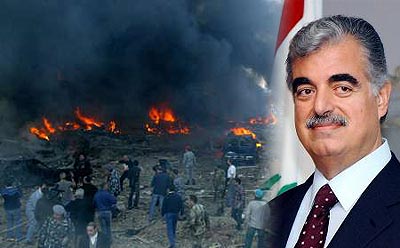 Kanaan was interviewed in September 2005 by a United Nations team led by Detlev Mehlis, as a "witness", probing Hariri's assassination . Kanaan however denied any involvement in the assassination in the phone interview he gave to the Lebanese radio station Voice of Lebanon on the day of his death on 12 October 2005 .
The interview sounded more like a speech than a question and answer session. He sounded as if he was reading all what he was saying . His last sentence was: I will not call any other channel with this information and named all the Lebanese channels. He went on to say " this is the last you will hear from me" I will not be calling again.
The news about his suicide was a big blow to the UN investigating commission, since he must have known a lot about what went on in Lebanon and who was behind Hariri's assassination. Some political analysts said that Kannan was killed in order to use him as the scapegoat and to hide the truth about who really killed Hariri.
His death was widely blamed on Bashar al Assad's government.
Mohammad Zuhair al-Siddiq – a Syrian agent who was branded in 2005 as the "King Witness" and who allegedly misled the Special Tribunal for Lebanon (STL) probe into Hariri's said in an interview with Kuwaiti newspaper As-Seyassah published on on sept 15 2010 , that Kanaan gave him documents that prove Hezbollah was involved in Hariri's murder.
"These documents implicate Hezbollah and prove that its [late] official, Imad Mugniyah, also had a hand [in the killing]," said Siddiq, adding that the party was logistically involved in it.
According to analysts Hezbollah could not have assassinated Hariri without Syria's approval
Like Assad, Kanaan belonged to the Alawite sect.
In Lebanon Kanaan was acting as a local kingmaker. Some say he masterminded the 1984 mutiny that effectively forced US marines out of Lebanon. He was accused of eliminating dissident Lebanese figures, such as the Sunni grand mufti, Hassan Khalid, who was killed in 1989. He abducted Lebanese Islamists and pro-Iraqi Baathists, and allegedly tortured dozens in Aanjar, the Armenian-populated border town where he built his headquarters. Others he interrogated at offices in Tripoli, the Beqaa valley and the Hotel Beau Rivage in west Beirut. He also became embroiled in a housing corruption scandal.
Enemies charged him with dispensing money and kickbacks from narcotics trading in the Beqaa valley.
Hariri's assassination in Beirut on February 14, 2005 led to a popular uprising in Lebanon, nicknamed the Cedar Revolution, as many Lebanese protested about Syria's stranglehold over its internal politics. Nearly 2 months later the Syrian army withdrew under pressure from Lebanon after nearly 30 years of occupation