Hariri urges Lebanese expats to register for polls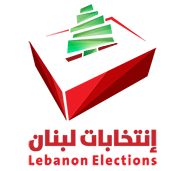 Despite the fact that he resigned his post as Prime Minister, Future Movement leader  Saad Hariri asked MP Kazem al-Kheir to visit the Lebanese community in Australia to encourage the expats to  take part in the upcoming parliamentary elections by registering to vote  at embassies and consulates,  National News Agency reported on Wednesday.
Kheir is expected to  visit  Sydney, Melbourne, Perth and Canberra, NNA added.
The Ministry of Foreign Affairs and Emigrants had announced that Lebanese residents living abroad can register to vote for the 2018 elections online, NNA added.
The Ministry of Foreign Affairs in Lebanon launched a platform available in many languages …. Arabic, English, French, Spanish, and Portuguese.
Registration ends on November 20.
Hariri resigned last Saturday  a day after the adviser to the Supreme Leader of Iran, Ali Akbar Velayati met with   him  at his office in Grand Serai.