Israeli troops tried but failed to abduct a Lebanese shepherd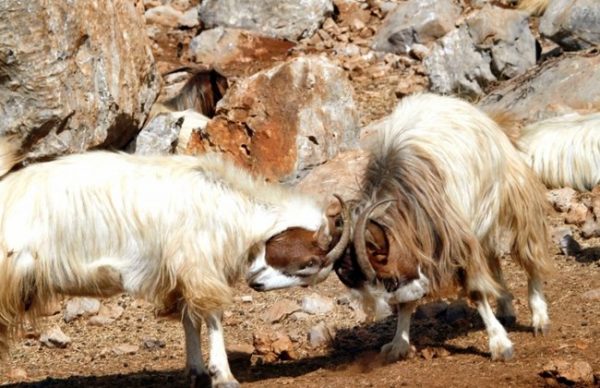 Israeli troops attempted to abduct a Lebanese shepherd from the southern border region of Shebaa, the Lebanese Army said on Friday according to media reports
"Two troops from a foot patrol belonging to the Israeli enemy crossed the line of withdrawal at 1:35 pm yesterday and penetrated around 50 meters into territory disputed by Lebanon in the Shebaa area of Jabal al-Seddaneh," the army said in a statement.
The troops "tried to abduct a Lebanese shepherd without success before retreating ten minutes later into the occupied territories," the military added.
Lebanese Army troops deployed in the region "took the necessary measures" and the army is "following up on the issue of the violation with the United Nations Interim Force in Lebanon (UNIFIL)," the army said.
This is not the first incident of its type . In attempting to kidnap suspect shepherds, Israel seized on several occasions Lebanese cows, sheep, goats and donkeys.
The area where these incidents are taking place is a stronghold of the Iranian backed Hezbollah militant group but falls under the control of UNIFIL peacekeepers .
The Shebaa Farms were occupied by Israel in the 1967 Middle East war . At the time they were occupied , Syria had its troops stationed there because of their proximity to Israel. Syria confirmed orally to the UN on several occasions that the Shebaa Farms are Lebanese but refused to provide the confirmation in writing and refused to demarcate the Lebanese Syrian border