Trump accuses Iran of cooperation with North Korea after missile test launch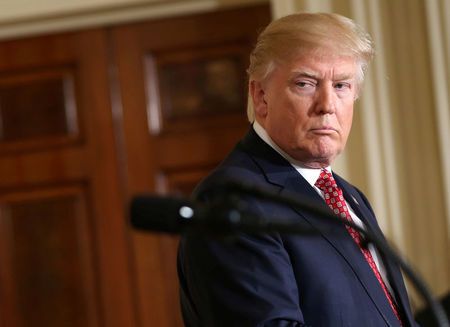 US President Donald Trump said on Sunday that Iran was cooperating with Pyongyang following the latest Tehran's ballistic missile test, APAreports quoting Sputnik.
"Iran just test-fired a Ballistic Missile capable of reaching Israel. They are also working with North Korea. Not much of an agreement we have!" Trump posted on Twitter
On Saturday, Iranian media reported that the country had successfully carried out the test launch of a new ballistic missile, dubbed Khorramshahr, with a range of 2,000 kilometers (1,242 miles).
Iran's ballistic missile program has triggered the discontent and concerns of other states, in particular, the United States due to its possible links to the Iranian nuclear program. Despite the attempts by Washington to include the provisions, concerning the ballistic missiles, in the Joint Comprehensive Plan of Action (JCPOA), or the Iran nuclear deal, the proposal was not supported by other signatories.
In July 2015, Iran, the European Union and the so-called P5+1 group of nations – the United States, the United Kingdom, Russia, China, France and Iran – signed the JCPOA, which led to gradual lifting of nuclear-related sanctions imposed on Tehran in exchange for assurances that its nuclear program would remain peaceful.
Pyongyang has contributed to the escalation on Korean Peninsula by number of nuclear-capable intercontinental ballistic missile launches and nuclear weapon tests in violation of the UN Security Council resolutions. The UN Security Council has imposed sanctions on North Korea, which, however, have failed to prevent Pyongyang from conducting new tests. During his recent speech at the UN General Assembly, Trump said the United States would "totally destroy" North Korea if it was forced to. North Korea has repeatedly claimed that nuclear weapons are only means of self-defense.
APA