US Defense Secretary Mattis believes ISIS leader Baghdadi is still alive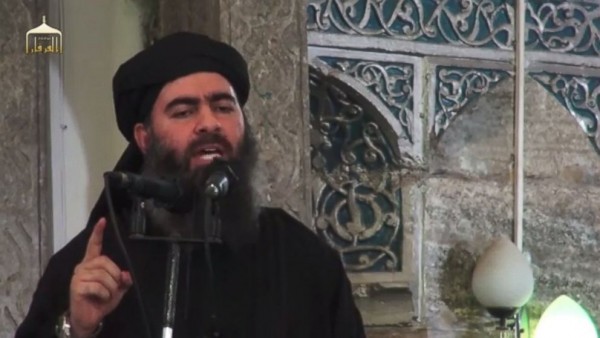 US Defense Secretary James Mattis and other U.S. officials believe that ISIS leader Abu Bakr al-Baghdadi is still alive and has a role in the insurgent group.
"I think Baghdadi is alive, I think he's alive and I'll believe otherwise when we know we've killed him, but we're going after him," Mattis said Friday. "We assume he is alive."
He went on to say that "for obvious reasons we're trying to track him pretty closely because he's declared war on us, so he's going to reap his reward for it."
Asked whether he thought Baghdadi continues to have a command-and-control role, Mattis said, "I think he is alive, and that means he would have a role to play obviously in an organization that he leads. To define that role, is it operational? Is it strategic? Is it propaganda? Is it spiritual? Is it physical? I can't define it, but until I see his body, I'm going to assume he is alive."
In June, Russia's Foreign Ministry said there was a "high degree of probability" that Baghdadi had been killed in an airstrike at the end of May. CBS News correspondent Margaret Brennan has noted that he hasn't been heard from since late 2016. He has appeared in a video only once — speaking to supporters in a mosque in the heart of Mosul. That mosque was destroyed by ISIS in June.
SOCOM commander Tony Thomas said Friday that the U.S. has been close to Baghdadi a number of times, and on occasion did not know until after the fact.
Top counterterrorism official Nick Rasmussen is similarly unconvinced that Baghdadi is dead. The director of the National Counterterrorism Center said that he's seen nothing that suggests he has been removed from the battlefield.
And although at this point, ISIS controls less territory than it once did, the U.S. still worries that a small number of skilled fighters could move out of the region and launch attacks in the West or in their homelands.
Rasmussen spoke Friday at the Aspen Security Forum, an annual gathering of intelligence and national security officials and experts in Aspen, Colorado.
CBS News'