Lebanese Mufti, several leaders declare their support for Saudi Arabia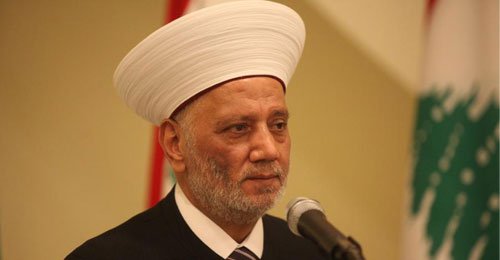 The mufti of the republic, Shaikh Abdul Latif Al Daryan, delivered a stunning rebuke to Hezbollah in his Eid Al Fitr sermon on Sunday. He stressed that Lebanese Muslims have and will continue to support Saudi Arabia under all circumstances.
While Lebanese-Saudi relations soured in early 2016 after the Minister of Foreign Affairs Jibran Bassil sided with Iran at League of Arab States and Organisation of Islamic Cooperation meetings — which condemned organised attacks on Saudi diplomatic posts in Tehran and Mashhad — ties steadily improved after President Michel Aoun visited Riyadh in January 2017.
On Sunday, the mufti responded that, "Muslims in Lebanon are with the kingdom of Saudi Arabia through thick and thin, and they are keen on its security just as they are keen on their own security. We pray to God to protect the kingdom of Saudi Arabia and its king, government, people and army."
Although these remarks were directly related to the foiled terrorist attempt to attack the Grand Mosque at Makkah, which Al Daryan strongly condemned, in reality, the mufti was the latest personality who reacted to a speech delivered by Hezbollah Secretary-General Hasan Nasrallah last Friday that was particularly poisonous in its anti-Saudi accusations. Nasrallah also praised Iran and its support to "resistance movements in the region.
Moreover, the Hezbollah leader promised to welcome thousands of fighters from across the Arab and Muslim worlds to fight Israel even if his men were involved in the Syrian civil war rather than liberating occupied Lebanese territories.
On Saturday, Lebanese Forces leader Samir Geagea was the first to condemn Nasrallah's remarks as he pointed out that the cabinet is the sole eligible authority to tackle potential Israeli threats against Lebanon, and underscored that the country's borders were not open for foreign fighters.
The Minister of Information Melhem Riachi further censured Nasrallah, emphasising that what was uttered did not reflect the official stance of the Lebanese government. "We do not accept any dispute with the Saudi brothers and we do not want to interfere in the affairs of the Arab countries, the same as we don't accept the interference of others in our affairs," Riachi railed in an interview with the pan-Arab daily Al Hayat.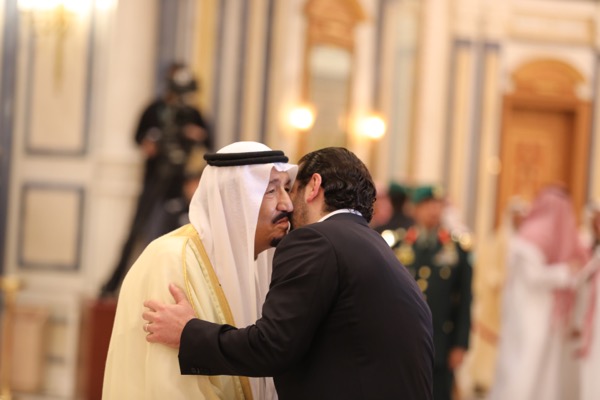 For his part, Prime Minister Sa'ad Hariri travelled to Makkah, and participated alongside King Salman Bin Abdul Aziz at the official Eid Al Fitr prayers amid a large gathering of Saudi princes. The Saudi monarch welcomed Hariri at Safa Palace from where the Lebanese premier extended his greetings to Lebanese around the world that sent an unmistakable message to Hezbollah and its acolytes.
Still, it fell to the most important Muslim religious leader in Lebanon, Mufti Al Daryan, however, to dot the i's and cross the t's as he reiterated that authorities were invited to address the proliferation of arms and to curb violent crime, both of which were on the increase throughout the country. The state, said Al Daryan, should "strike with an iron fist", urging it to "extend its authority across Lebanon".