Finally a deal reached on electoral law at the Baabda iftar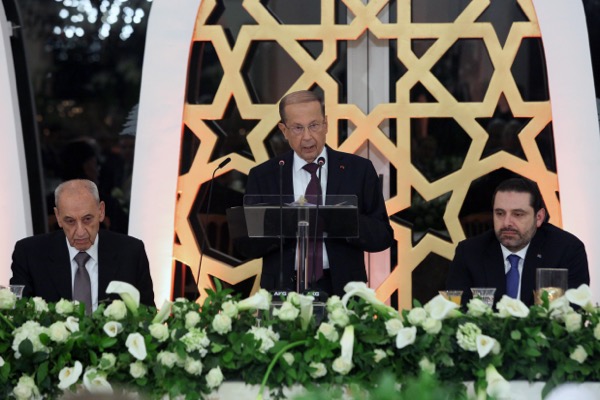 The Lebanese political parties have reportedly reached an agreement on an electoral law based on full proportional representation and 15 electoral districts
"We have agreed on the framework of the electoral law and a committee will address the details and the final touches," Hariri added after the talks, which were held on the sidelines of the annual Ramadan iftar banquet at the Baabda Palace.
"The atmosphere between President Aoun and Speaker Berri was positive," Hariri revealed.
Berri for his part told reporters while leaving the palace that "all things are positive."
Aoun later held a meeting with Progressive Socialist Party leader MP Walid Jumblatt.
"The atmosphere is positive and we will have a new electoral law. No to extension (of parliament's term) and no to returning to the 1960 law. The atmosphere is positive and thank God this was a blessed evening," Jumblatt said after the meeting.
Lebanese Forces leader Samir Geagea meanwhile told reporters in Baabda that he expects the new electoral law to be finalized "in the coming days."
In his speech at the iftar banquet, Aoun announced that the country will have a new and "balanced" electoral law in the "coming days."
"Finalizing the electoral law in the coming days will restore confidence and reflect a will to improve popular representation and make it more balanced," Aoun said.