Teleskof brings some hope for Christians In the Middle East.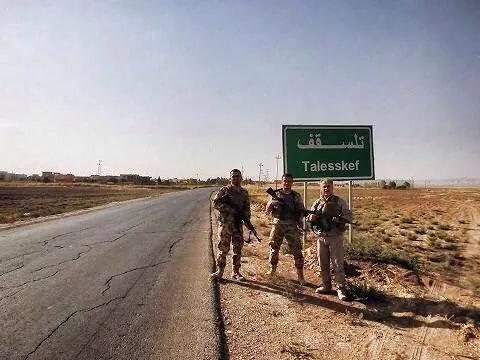 By Ewelina U. Ochab ,
On November 2016, I visited some of the then recently liberated areas on Ninevah Plains: Quaragosh, Karamless and Bartallah, towns that Daesh took over in August 2014. It was a difficult trip. Despite having researched the situation under Daesh reign for multiple months before my trip, I was not prepared for what I saw. The area that used to be full of life, became a ghost town. Houses, churches, schools and shops were looted, burnt down and damaged by Daesh. The perseverance of Daesh to destroy the area was beyond imagination. It was not enough for Daesh to force the Christian communities to flee. It was not enough for Daesh to enslave girls and women or forcibly recruit boys and men to fight as Daesh fighters. It was not enough for Daesh to take over all possessions belongings to Christians. Daesh destroyed all signs of Christianity in the towns that I visited. Crosses were broken, the statutes of Jesus and Holy Mary were destroyed, Holy Bibles and books were burnt. As if Daesh wanted to destroy all evidence of Christians ever living in the area.
Back then in November 2016, I remember seeing some people visiting the villages. They were coming to see what was left of their homes. My big hope was that they would start returning to the towns, start rebuilding their lives. However, as recently reported by BBC, this is not the case. Half a year later, people are still not returning to their homes. Places like Quaraqosh that used to be a home for over 50,000 people, remains a ghost town haunted by the evil of Daesh crimes.
The recent reports have not given me much hope for the future of Christians in Iraq. However, there is some hope. This hope is Telesskef or ( Teleskuf )or Teleskof   (   تللسقف     in Arabic    )   .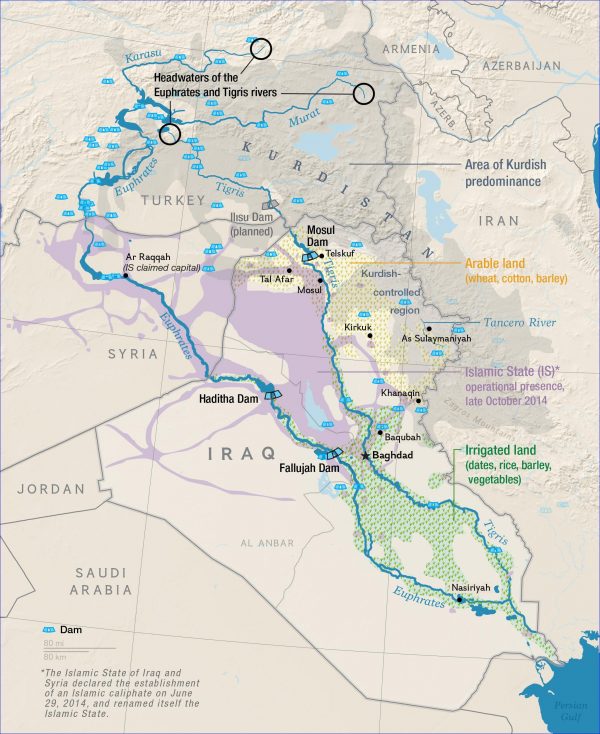 Over the recent weeks, I have been following the work carried out by the Iraqi Christian Relief Council, an organisation aiding Christians in the Middle East. Teleskof is one of the towns where they provide assistance to ensure that people can return and restart their lives. A massive project considering the fact that in the first part of 2016, Teleskof was a ghost town (as Quaragosh and other towns still are till this day). The question then is how can a ghost town become a home for Christians yet again after Daesh? How can a town without running water, electricity or infrastructure be turned into a home yet again? Juliana Taimoorazy, the founder of the organisation and senior fellow at Philos Project, explained the (still ongoing) process.
First, the area has to be cleared. This includes removing the ruble, cartridges from bullets, flags of Daesh and any other reminders of Daesh ever being in the area. As Ms Taimoorazy mentioned, as Teleskof was being cleaned, people started retuning to Teleskof. Approximately 430 families have already retuned and this was still before Teleskof had water access or electricity.
Second, water access has to be granted. This stage has been completed and all families that have returned to Teleskof now have access to water.
Third, electricity must be reinstated. This is the stage that the reconstruction of Teleskof has reached at the moment. Some houses have electricity, but not all. The houses that do have electricity are experiencing severe problems. The Iraqi Christian Relief Council has made May 2017 a month to collect the resources to reinstate electricity in Teleskof. Their Light the Way campaign aims to collect $75,000 that is needed to provide all families in Teleskof with electricity.
Four, houses have to be re-habited. As explained by Ms Taimoorazy, this is a large project that would require substantial funding and cooperation with NGOs and companies. Once the four stages of rebuilding Teleskof are concluded, next crucial steps would be to bring security and economy to the area to ensure sustainability.
It is important to note that before Daesh, Teleskof was a home for over 11,000 people. The 430 families that have returned represent a small percentage of that number. As Teleskof is being rebuilt and life slowly return back to normal, more families are expected to return. Organisations like the Iraqi Christian Relief Council hope that once the primary works are complete, at least the same number of people will re-settle to Teleskof.
Rebuilding Teleskof gives hope to other towns and villages of Ninevah Plains. However, it has to be emphasised that Teleskof was in a better state in comparison to other towns in Ninevah Plains, like for example Quaragosh. Other towns and villages in Ninevah Plains will need more work. According to a report by Aid to the Church in Need, a Pontifical Foundation of the Catholic Church, over 12,000 houses were vandalised by Daesh in only nine Ninevah Plains towns (with 669 totally destroyed houses, 3,362 burned and 7,673 partially damaged). The cost of rebuilding the towns is in excess of $200 million.
Despite the high cost, they must be rebuilt. The sooner towns like Teleskof are up in running, the sooner people will start returning to their homes. This would take the pressure away from other areas and countries that, over the last years, have seen hundreds of IDPs or refugees. The people who have not left the area yet, are willing to go back. Aid to the Church in Need indicated that 41% of the interviewed people from Ninevah Plains want to go back and 46% seriously consider returning back home. This is a massive shift from November 2016 when only 3% of the people considered returning.
However, they need to have something to go back to. Rebuilding Teleskof gives hope to Christians in the region that there is still a life for them in Iraq. This will not be achieved if the world continues to turn their back on the people in need in Iraq. The international community has already failed to prevent the Daesh atrocities from escalating to genocidal proportions, resulting in the annihilation of the communities from the region. Prosecuting the Daesh fighters for their involvement and complicity in the genocidal acts is not happening yet. The International community must act to help the IPDs and refugees to be able to return to their homes.
The future of Christians in Ninevah Plains will be built on the ashes of the Daesh destruction. However, it must be rebuilt. Daesh cannot succeed in it well-enforced plan to destroy Christian communities in the area. Not on our watch.
Ewelina U. Ochab is a human rights advocate and author of the book "Never Again: Legal Responses to a Broken Promise in the Middle East." 
FORBES