Trump and Hillary Lead in New York Primary Polls
Democrat Hillary Clinton and Republican Donald Trump have significant leads ahead of the primaries in their home state of New York next month, a poll released Thursday showed.
Mrs. Clinton, a former U.S. senator from New York, tops her Democratic rival, U.S. Sen. Bernie Sanders of Vermont, 54% to 42% among likely Democratic primary voters, according to the Quinnipiac University poll.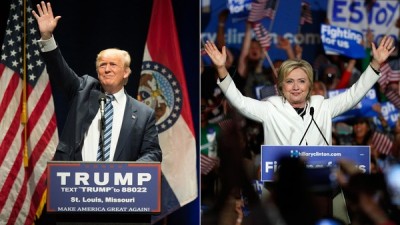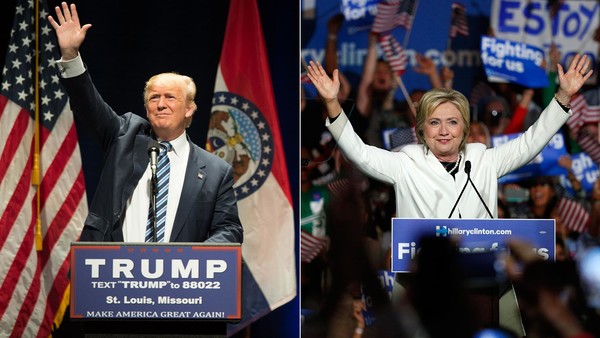 Mr. Trump, a Manhattan real-estate developer, leads with 56% among likely GOP primary voters, followed by Sen. Ted Cruz of Texas with 20% and Gov. John Kasich of Ohio with 19%, the poll showed.
"The home-court advantage helps both party's front-runners in the presidential primaries in New York," said Maurice Carroll, assistant director of the Quinnipiac University Poll.
New York's primaries will be held April 19.
Among Democrats, women favored Mrs. Clinton over Mr. Sanders, while white primary voters were divided with 48% for Mrs. Clinton and 47% for Mr. Sanders. Mrs. Clinton continues to dominate Mr. Sanders with black voters, beating him 66% to 31% in the state.
In the GOP, Mr. Trump holds double-digit leads among both genders.
The poll found both Mrs. Clinton and Mr. Sanders would beat any of the Republican candidates in the November general election.
Quinnipiac surveyed 693 likely Democratic primary voters and 457 likely GOP primary voters. The poll has a margin of error of plus or minus 3.7 percentage points on the Democratic side and plus or minus 4.6 percentage points on the Republican side.
Wall Street Journal