Hillary Clinton leads Ted Cruz, Donald Trump , but trails John Kasich in new Zoghby poll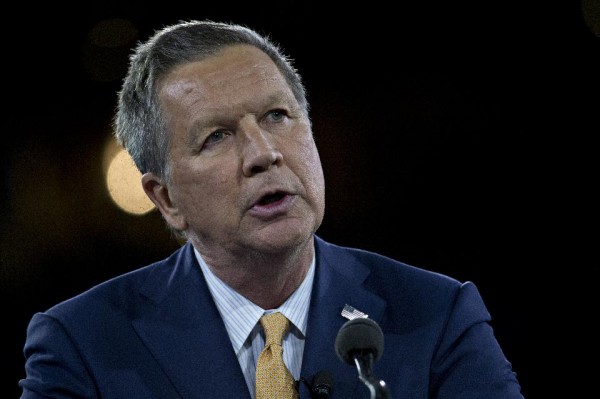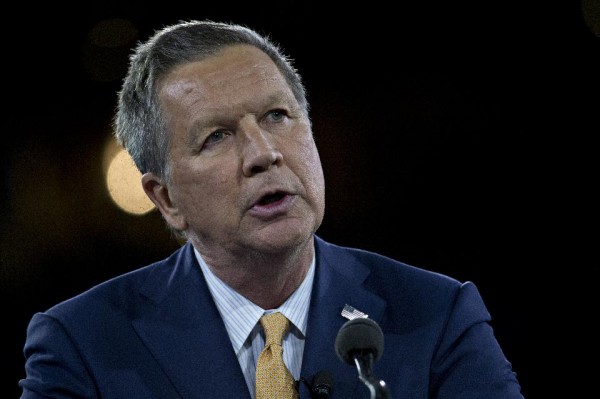 A new nationwide Zogby Analytics Poll of 1,792 likely voters nationwide show former Secretary of State Hillary Clintonleading both businessman and GOP frontrunner Donald Trump (47%-40%) and Texas Senator Ted Cruz (47%-41%), but trailing behind Ohio Governor John Kasich (41%-44%). The online poll conducted March 18-21 has an overall margin of sampling error of +/-2.4 percentage points.
In the race against Trump, both candidate are tied with 46% each among men, but Clinton is ahead among women 51%-34%) She also leads among 18-29 year olds by 31 points (56% to 25%, with 20% undecided) and among 30-49 year olds (52%-39%), while Trump is ahead among voters over 65 by 13 points (51%-38%). The two are tied among 50-64 year olds (43% Clinton-44% Trump).
Democrats support Clinton 84%-8%, while Trump is on his way to solidifying Republican support (77%-13%). Trump holds an insignificant lead among independents – 41%-38%, with 21% undecided.
Whites back Trump (48%-39%) but Hispanics give Clinton a wide edge (69%-17%, with 14% undecided), as do African Americans (85%-8%). They tied among Catholics (46% Clinton-45% Trump), while Born Again/evangelicals support Trump (54%-33%). Voters in union households are with the Democrat (52%-35%) as are Weekly Wal-Mart Shoppers (49%-41%) and LGBT voters (68%-21%).
Clinton holds the same edge over Cruz – 47%-41%. The numbers among men and women are almost identical, but 18-29 year olds are not as supportive of the Democratic frontrunner against the Texas Senator as they are against Trump – Clinton leads 49% to Cruz's 34%, with 17% undecided. Cruz ties Clinton among independents (39% Clinton-40% Cruz, but does better than Trump with Hispanics (65% Clinton-22% Cruz) and African Americans (80% Clinton-16% Cruz).
But John Kasich, who both conservative and establishment Republicans are calling upon to drop out of the race, actually leads Clinton by three points (44%-41%, with 15% undecided). He is ahead among men (51%-38%) and cuts Clinton down to only a six point lead among women (Clinton 44%-38% Kasich, with 18% undecided). Kasich also does better than his GOP opponents among younger voters (46% Clinton-34% Kasich with 18-29 year olds) and 49% Clinton to 36% Kasich among 30-49 year olds. Kasich leads 52%-35% among 50-64 year olds and 61%-30% among voters over 65. He leads by 17 among independents (47%-30%), white voters (53%-33%), but gets slammed as well among Hispanics (66% for Clinton to 18% for Kasich and African Americans (79%-10%).
Bernie Sanders, who is likely to carry his campaign to the Democratic National Convention, leads all three Republican candidates – 50%-39% over Trump, 49%-36% over Cruz, and 45%-40% over Kasich. Sanders does particularly well among 18-29 year olds (69%-18% vs Trump, 59%-25% vs Cruz, and 59%-23% vs. Kasich). He also has handsome leads among independents (49%-35% vs Trump and 50%-29% vs Cruz), while he only is ahead by four points among independents against Kasich (41%-37%).
As of late March, the parties' frontrunners seem to heading to a safe place but they are the weaker candidates in the general election. Sanders has eschewed rhetoric that could alienate him front Clinton, at least thus far. The GOP is beyond dripping blood from its primary season. It is hemorrhaging and that shows no signs of abating. Somehow they are going to have to heal the party infighting and find a role for Kasich beyond calling upon to step aside. He seems to holding some leverage that is more valuable than the number of delegates he controls.