Lebanon is hopeful of ending presidential vacuum after Iran got its nuke deal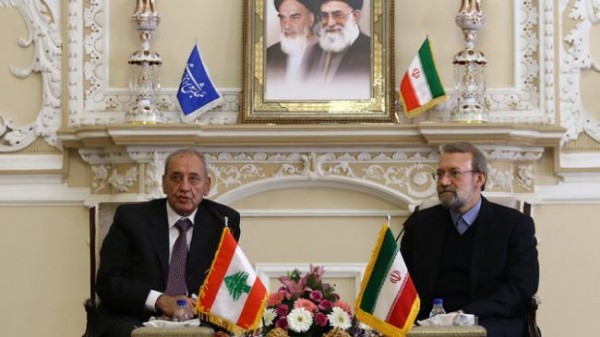 Lebanon Speaker Nabih Berri hailed the negotiations between Iran and world powers on its nuclear program as "the biggest political and diplomatic marathon in history," hoping that Lebanon would benefit from them.
"The agreement is an important step and would help resolve crises in the region," Berri told his visitors, according to al-Joumhouria newspaper published on Friday.
"Lebanon hopes that there would be more interest in resolving its crisis which … is less complicated than the rest of the crises" in the region, Berri said.
Baabda Palace has been vacant since President Michel Suleiman's six-year term ended on May 25th last year.
The Lebanese parliament failed yesterday and for the 21st time in a row to elect a president to replace Suleiman
As in the past sessions the parliament was unable to reach a quorum because the Iranian backed Hezbollah militant group and its ally MP Michel Aoun's Change and Reform bloc MPs boycotted the sessions.
Berri who is allied with Hezbollah and Aoun postponed to April 22 , 2015 the 22nd session of Lebanon's presidential election.
Iran has been blamed for being behind the presidential vacuum, reportedly to pressure the west over the nuclear deal.
Iran and world powers reached a framework on curbing Iran's nuclear program at marathon talks in Switzerland on Thursday that will allow further negotiations towards a final agreement.
A Western official said it would include limits on Iran's enrichment of uranium for 10 years.
Western and Iranian officials at the talks said they would conclude with a joint statement announcing that enough progress had been reached to allow further negotiations until a final deadline of June 30.
"Agreement on framework for final agreement reached. Press conference following," Germany's foreign ministry said on Twitter.
Iran wants to preserve what it says is its right to peaceful nuclear technology, while lifting international sanctions that have hamstrung its economy.