Mia Khalifa Lebanese Pornstar Tops Charts at #1
While some Lebanese may be more proud than others, congratulations are in order for Mia Khalifa. Mia, who considers herself a "Lebanese born and bred" porn star, sparked controversy after topping the charts on one of the biggest online porn sites. Similar controversy was sparked last year when a Lebanese Olympian posed topless in Faraya, Lebanon.
Mia Khalifa was born on February 10, 1993 in Beirut, Lebanon. She also goes by the name of Mia Callista. She was working at a burger joint in Miami, Florida, and was approached about becoming a pornstar. She made her modeling debut on October 3, 2014 and her porn debut two weeks later on October 17. What Mia did next shocked the entire adult entertainment industry – she shot up the charts at a record rate to claim the title of world's top pornstar on one of the most visited online porn sites, pornhub.com. Despite being a porn star for less than 3 months, Mia sits head of top of industry veterans that include Lisa Ann, Madison Ivy, Sasha Gray, and Jayden James.
Mia sports an Arabic tattoo that includes the following lyrics from the Lebanese national anthem: "Koullouna lil-watan, lil'oula lil-'alam." She also has another tattoo of the Lebanese Forces cross on her wrist. When questioned about it, she replied: "I was born and raised there, I'm entitled to an opinion on the politics just like everyone else."
21-year old Mia reportedly grew up in Lebanon and moved to Maryland as a teenager before enrolling in University of Texas at El Paso as a history major. Mia is 5'2, weighs 121 lbs, her measurements are 34DD-26-40, and has filmed porn movies in which she is wearing a hijab.
In recent days, Mia has been under fire after several Beirut-based newspapers published news about her, and revealed photographs of her tattoos. She responded to negative articles by questioning the news value of her story.
"Doesn't the Middle East have more important things to worry about besides me?" she asked on Twitter. "How about finding a president? Or containing ISIS?"
In September, Ogero Telecom, a subsidiary of the Ministry of Telecommunications, issued a decision requesting that six porn sites be blocked.
The said decision has sparked a series of comments from critics on social media; some considered the decision as a violation of their personal freedoms, deeming it as part of the series of rulings issued by ministries and other directories imposing censorship.
Lebanon is widely viewed as one of the most liberal countries in the Middle East, but the subject of adult film is often considered universally unacceptable.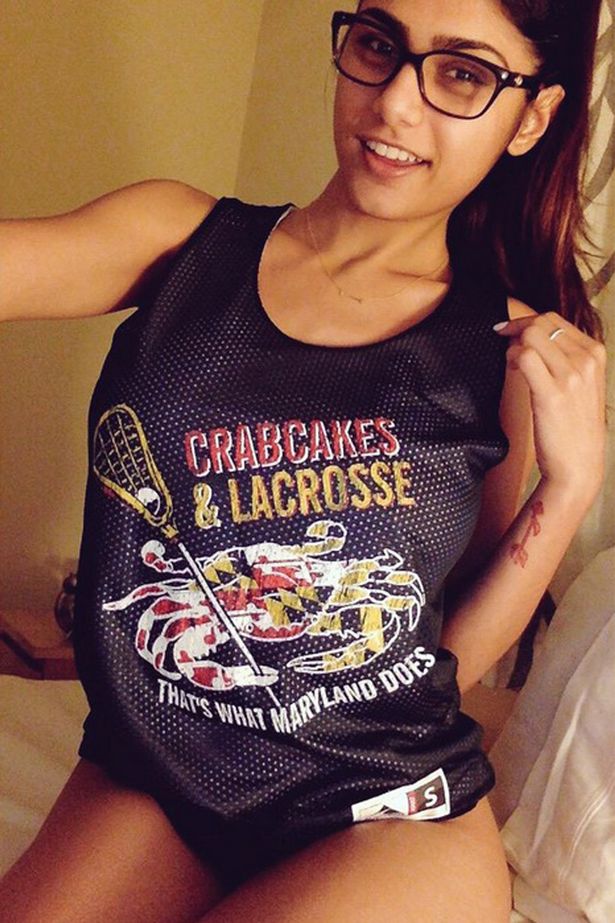 Also Read:
Mia Khalifa's Conservative Parents Furious Over Porn Career
Mia Khalifa Disowned by Lebanese parents Over Porn Videos
Brains, Not Vaginas, Are What Make Lebanese Women Powerful