Arabs endorse Palestinian U.N. draft urging end of Israeli occupation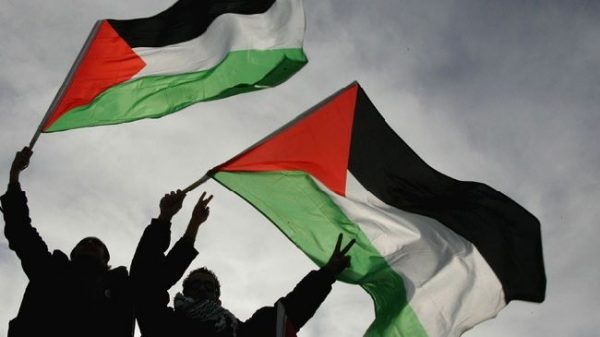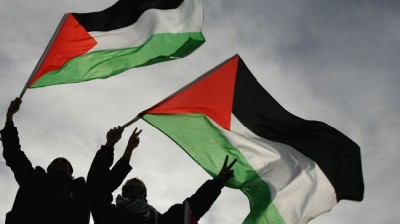 UNITED NATIONS/RAMALLAH, West Bank – Arab U.N. delegations on Monday endorsed a Palestinian proposal to forge a peace deal with Israel within a year and end Israeli occupation of Palestinian territories by late 2017, despite Israeli and U.S. opposition. The timing for a U.N. vote was unclear.
Several Western council diplomats told Reuters they had been surprised by the Palestinians' sudden push to submit a final draft resolution to the United Nations Security Council on Monday and put it to a vote on Tuesday or Wednesday.
Jordanian U.N. Ambassador Dina Kawar, the sole Arab representative on the council, told reporters Arab delegations had endorsed the Palestinian proposal, and the Jordanians and Palestinians would consult about when to call a vote.
Kawar previously said she would like a resolution that was backed by all 15 council members including the United States.
A U.S. State Department spokesman said the Palestinian draft resolution was not constructive and failed to address Israel's security needs.
Nine Security Council votes are needed to adopt a resolution, which would then force the United States, Israel's closest ally, to decide whether to veto it. Washington would be expected to vote against it, diplomats say.
Israel has said a Security Council vote, following the collapse in April of U.S.-brokered talks on Palestinian statehood, would deepen the conflict. It supports negotiations but rejects third-party timelines.
ISRAELI ELECTIONS
Several European countries have urged a less stringent timeline to win broader support. Washington wants to wait until after Israeli elections in March.
Palestinian officials said the proposal calls for negotiations to be based on territorial lines that existed before Israel captured the West Bank, East Jerusalem and the Gaza Strip in the 1967 Middle East war.
The Palestine Liberation Organization said the draft calls for resolving all major differences, known as "final-status issues," within 12 months and ending the occupation by the end of 2017.
Israel, which pulled troops and settlers out of the Gaza Strip in 2005, has said its eastern border would be indefensible if it withdrew completely from the West Bank.
An earlier Palestinian draft called for Jerusalem to be the shared capital of Israel and a Palestinian state.
The final proposal reverts to a harder line, saying only that East Jerusalem will be the capital of Palestine, the officials said. It also calls for an end to Israeli settlement building and releasing Palestinian prisoners.
More Palestinians than Israeli Jews
Starting in 2016, the number of Palestinians living in Israel and the Palestinian territories captured in 1967 will exceed the number of Israeli Jews, even as the average Palestinian nuclear family decreases in size, according to the Palestinian Central Bureau of Statistics summary for 2014.
The number of Palestinians in the entire world is 12.1 million, about half of whom (6.08 million) live between the Jordan River and the Mediterranean.
Some 4.62 million live in what the statistics office calls the State of Palestine, reflecting 2.83 million in the West Bank (including East Jerusalem) and 1.79 million in the Gaza Strip.
Another 1.46 million Palestinians live in Israel; 35.4% of them are under age 15 and 4.3% are 65 or older. About 5.34 million Palestinians live in Arab countries and 675,000 in other countries.
Of the residents of the State of Palestine in the West Bank and Gaza Strip, 43.1%, or just under 2 million, are refugees. That refugee number includes 38.8% living in the West Bank and 61.2% in Gaza.
The Palestinian statistics bureau forecasts that if the fertility rates remain stable for both communities, in 2020 the number of Palestinians between the Jordan River and the Mediterranean Sea will be 7.14 million, compared with 6.87 million Jews.
Reuters /Haaretz