Russia could supply arms directly to Hezbollah, Bogdanov told Nasrallah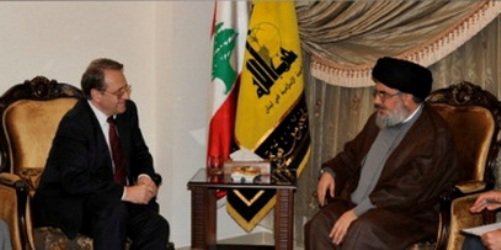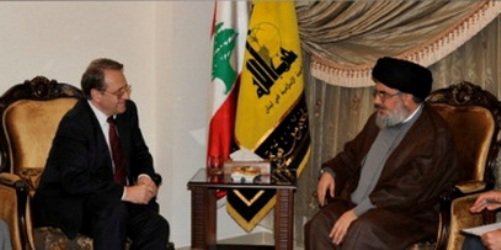 March 8 sources told Kuwaiti newspaper al Anbaa that Russian Deputy Foreign Minister Mikhail Bogdanov assured Hezbollah chief Hassan Nasrallah during their recent meeting at an undisclosed location that Russia could supply arms directly to Hezbollah .
The source did not reveal the circumstances that led Russia to make such an offer , but said it could be an assurance in the event that a settlement is reached in the region that could affect the sourcing of arms to the group.
Hezbollah reportedly gets all its Arms, whether, Russian, Iranian , Chinese or North Korean through Syria
The rumor mill about Bashar Assad's political future shifted into high gear last Thursday when a French source who had spoken with Arab media people said that Iran was willing to consider discussions about the future of Syrian president Bashar al Assad in order to reach a diplomatic solution.
In a related development As-Safir reported last Tuesday about a Iranian-Russian agreement on Syria. According to this report, Assad will agree to give up some of his powers; a government will be formed in Damascus (in April) that will be headed by Moaz al-Khatib, former leader of the Syrian National Coalition ( SNC) opposition groups, and that will mostly include members from the opposition; and the defense portfolio will be given to former Brigadier General of the Syrian Republican Guard Manaf Tlass, son of former defense minister Mustafa Tlass, who defected in July 2012.
Several reports emerged after the series of visits by Bogdanov to Istanbul, Lebanon and Syria. In Istanbul he met with Syrian opposition leaders. In Lebanon he with Nasrallah and several leaders from March 14 and March 8 alliances . In Syria he met with Assad . These reports point to a possible deal in the making for a peaceful end to the Syrian crisis.