UN: Iran's non-Muslims face prison, execution, despite 'reform' claims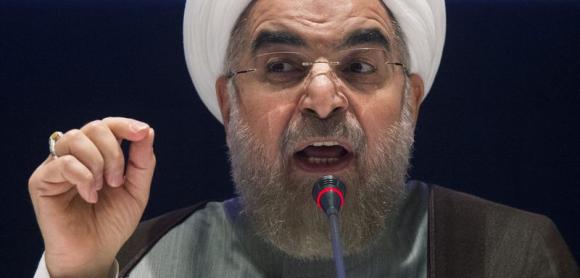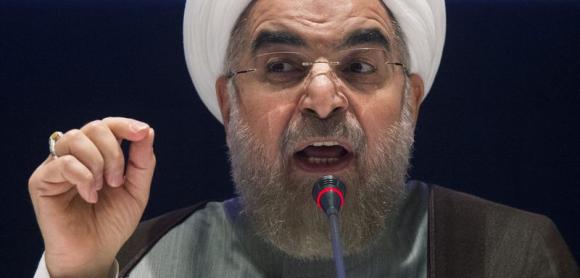 Iran's regime conducted a raid on an Easter service and arrested Christians, subjected Christian converts to death threats and psychological abuse and shut down licensed churches, according to a UN report that will be submitted to world leaders on Tuesday.
While persecution of religious minorities is nothing new in the Islamic Republic, the 28-page catalog of horrors compiled by Ahmed Shaheed, the UN's Special Rapporteur on the Situation of Human Right in the Islamic Republic of Iran, undermines the claim that President Hassan Rouhani has ushered in a new era of tolerance.
"At least 49 Protestant Christians are currently detained, many for involvement in informal house churches," the report states. "In April 2014, security forces reportedly raided an Easter service in a private home in southern Tehran and detained six individuals."
The UN report chronicles the closure of churches and the arrests of "their pastors for holding services in Persian or for allegedly ministering to Iranians from Muslim backgrounds." Tehran has also cracked down on Christian community websites, including blocking their reception and Christian converts have been expelled from Iranian universities.
Shaheed's report documents the lack of due process afforded religious and ethnic minorities across the spectrum in Iran, ranging from Jews to Baha'is to Sunni Arabs to Armenians and Kurds.
"The Baha'i International Community and Iranian Evangelical Christian leaders added that many of the lawyers who had accepted sensitive Baha'i or Christian cases had been imprisoned or had to flee the country," the report notes.
Among the religious minorities languishing in Iranian prisons is American citizen and Christian pastor Saeed Abedini, who has spent more than two years behind bars for allegedly proselytizing in Iran. Abedini, who was born in Iran but was living in Boise, Idaho, with his wife when he was arrested on a visit to his homeland, claims he was in Iran to help establish a secular orphanage. President Obama has called for Iran to release him.
Before his June 2013 election, Rouhani famously promised: "All ethnicities, all religions, even religious minorities, must feel justice. Long live citizenship rights!"
But Shaheed and other human rights experts say the reality is strikingly different.
"The state of freedom of religion and belief in Iran is not improving, It is deteriorating," Dwight Bashir, deputy director of policy and research at the U.S. Commission on International Religious Freedom, told FoxNews.com.
Rouhani lacks the power and possibly the will to bring meaningful human rights reform to Iran, said Meir Javedanfar, an Iranian-Israeli Middle East analyst. The religious leaders who carry more clout than he see the attraction to Christianity as a "threat and could undermine the revolution which is based on the promotion of Islamic values," he said.
"Rouhani should not have made promises. He is not a reformist," said Javedanfar, who likened Rouhani to a "moderate who want to change the dosage of medication for the regime" in order to save it.
In contrast, a reformer seeks "to change the medicine" and usher in an open press. This was "never heard from Rouhani," Javedanfar, one of Israel's leading Iran experts, said.
Mohammad Javad Larijani, the secretary of Iran's Human Rights Council, rejected Shaheed's report, in comments Sunday on the website of the Fars News agency, an outlet affiliated with the Iran's Revolutionary Guard Corps.
"We have serious problems with the special rapporteur and since the victory of the Islamic Revolution in 1979 Ahmad Shaheed is the third UN special rapporteur," said Larijani, adding, "We do not want Shaheed to be our friend, we only say that he should not take political stances against Iran."
Larijani, who has defended the stoning of women and who denied the Holocaust at a German foreign ministry event, alleged that Shaheed insulted Islam.
The regime has consistently denied Shaheed entry to the country. Human rights experts have widely praised Shaheed's meticulous reports over the years. U.S. Ambassador to the United Nations Samantha Power tweeted on Friday, "Met w/ @shaheedsr, who gives voice to ppl [people] of Iran, but govt refuses to give him access & continues rights violations."
Fox News