Iran Blasts U.S. for Terror-Sponsor Label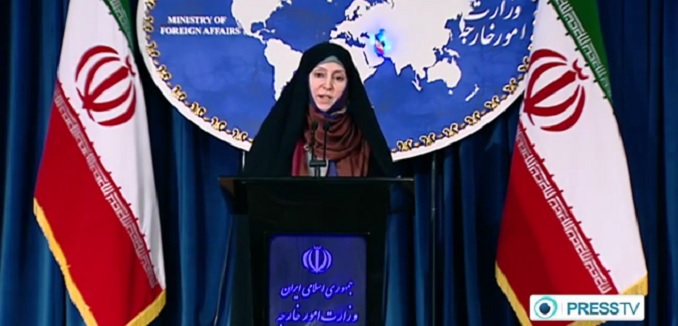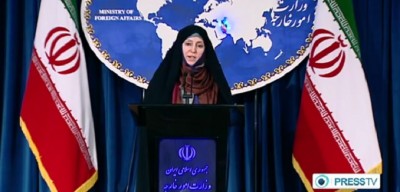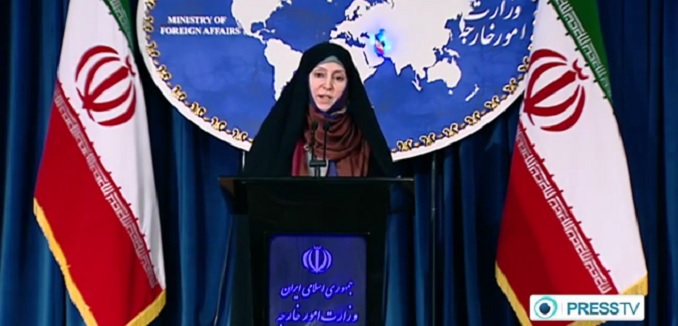 Agence France-Presse (AFP) on Thursday conveyed angry remarks from Iranian officials in reaction to last week's publication of the State Department's annual country-by-country terrorism roundup:
"Accusing Iran of supporting terrorism is politicized and based on double standards," ministry spokesperson Marzieh Afkham said in a statement reported by the official IRNA news agency.

She questioned Washington's anti-terrorism intentions, recalling "innocent people who fall victim" to US drone attacks in the region as well as "the turning of a blind eye to Zionist [Israeli] crimes against the Palestinians."
English-language Iranian media translated the same passage as "atrocious acts of the Zionists."
The report had also indicated that Iran was facilitating the transfer of both Shiite and radical Sunni fighters into Syria, essentially funding both sides of that country's more than three-year-long conflict in targeting moderate Sunni rebel groups.
Other passages revealed that Iran "trained, funded, and provided guidance to Iraqi Shia militant groups," which – it was pointedly noted – had been done "despite [Iran's] pledge to support Iraq's stabilization."
Tehran's activities in arming Hezbollah in Lebanon were described as being as blackletter "violation[s]" of United Nations Security Council Resolution 1701 and were linked to Tehran's efforts to provide critical support to Syria's Bashar al-Assad regime.
More broadly, the report catalogued Iran-backed terror activity in more than a dozen countries. State Department Deputy Spokesperson Marie Harf had already addressed some of the Iranian pushback in a Thursday press briefing, telling journalists that if the Iranians didn't want to be accused of supporting terrorism "they should stop supporting terrorism."
Meanwhile Iranian Major General Yahya Rahim-Safavi, a former commander of the country's Revolutionary Guards Corps, was reported by Iranian media outlets as braggingthat the Islamic Republic has managed to expand its sphere of influence to the Mediterranean Sea:
Iran's defense perimeter has been extended to south Lebanon, he said, adding that Iran's strategic defense perimeter has reached the Mediterranean Sea, above the borders of Israel.

The West is concerned about the expansion of Iran's sphere of influence from the Persian Gulf to the Mediterranean Sea, he added.

The Tower