Fairouz stirs controversy with 'love' of Hezbollah chief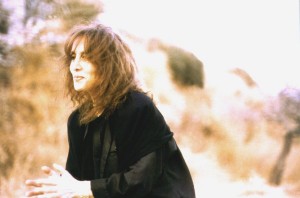 An iconic Lebanese singer has stirred controversy by expressing her love for the leader of the Shiite Muslim militant group Hezbollah.
Ziad Rahbbani, an accomplished songwriter in his own right and son of Lebanese singer Fairouz, caused a furor when he told a website that his mother "loves the sayyed very much," a reference to Hassan Nasrallah, Hezbollah's general secretary.
Although Hezbollah has been designated as a terrorist group by the U.S. State Department, it is a dominant player in Lebanese politics with an active social component that operates alongside its paramilitary activities.
The organization, a leading force in what is widely called by Lebanese the "resistance" to Israel, has sent fighters to Syria to back President Bashar Assad. That support has exacerbated an already tense political standoff at home with Lebanon's Sunni Muslim-dominated March 14 bloc.
Lebanese media outlets generally reacted in keeping with their stance on the nation's political divide, with some racing to defend and even laud Fairouz while others vilified her. In an interview on the pro-Hezbollah Mayadeen news channel, Fairouz's son was unapologetic.
"It seems it is not acceptable in a time of conflicts for the princess of the prestigious Arab art to express her love for the master of the resistance," Rahbbani said. He added defiantly: "Whoever attacks Fairouz and Nasrallah is defending Israel."
Fairouz, a Syriac Orthodox Christian born in Beirut's Zokak Al-Balatt neighborhood in 1935, is among the best-known and most beloved vocalists in the Arab world. Her passionate ballads are fixtures in cafes and restaurants and are virtually played on a loop on the region's radio stations.
Dubbed "the Voice of Lebanon" and "Harp of the Orient," among other names, she is known for her torch songs such as "I Loved You in Winter, I Loved You in Summer" as well as nationalist quasi-anthems about Jerusalem, Beirut and the Arab-Israeli conflict.
This is not the first time Fairouz has courted controversy. She performed in Damascus in 2008 at a time when relations between Lebanon and Syria were strained, with fans reportedly coming out to greet her on the streets as her motorcade crossed the border between the two countries.
Fairouz, whose son claims to be speaking in her name "because she prefers silence," has been absent from the stage since 2010.
On the other hand , her son Ziad Rahbani has a long standing relationship with Lebanese leftist movements, and is a self-declared communist and atheist. He is reportedly very closely associated with the Syrian regime and has been accused of working for the Syrian Intelligence Mukhabrat.
Jumblatt: Fairouz is too great to be criticized

Progressive Socialist Party leader Walid Jumblatt made clear Friday that his love for the singer remained unchanged. "Fairouz is too great to be criticized, and at the same time too great to be classified as belonging to this or that political camp or to this or that axis," he said in a statement.
"The high-quality art she performed and still performs is far greater than drowning in narrow political and group interests," Jumblatt added. "Let us keep her in her supreme position and not push her to something she has nothing to do with."
Nasrallah: No one is allowed to love."

In an indirect comment on the uproar Friday, the Hezbollah chief alluded to the statement in a speech honoring an assassinated party commander. He said Lebanon was witnessing a period when love was banned in the country.
"We have reached a stage in the country when somebody says he loves somebody and this could lead to the country's destruction," Nasrallah said. "No one is allowed to love."
LA Times/ Agencies