Another explosion at Hezbollah arms depot in Lebanon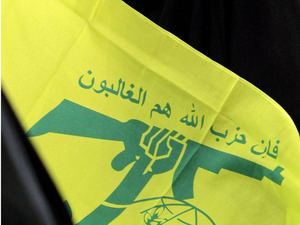 Another large explosion at a Hezbollah arms depot struck the southern town of Tairharfa in southern Lebanon near the border with Israel on Monday, the Lebanese official news agency reported.
Lebanese security officials said Hezbollah had cordoned off the area of the explosion. The officials spoke on condition of anonymity because they were not authorized to speak to the media.
The blast went of in an abandoned house belonging to a man from the Haidar family, according to security sources . The sources said the house was used as a storage facility for Hezbollah arms and ammunition.
South Lebanon is considered a stronghold of The Hezbollah militant group , an ally of the embattled Syrian President Bashar Assad.
Andrea Tenenti, a spokesman for the U.N. peacekeeping force in the area, UNIFIL, said its team was able to reach the site of the explosion and is investigating. Tenenti did not know what caused the blast and said there were no reports of casualties.
The situation along the Israel-Lebanon border has been tense in the past months due to the civil war in neighboring Syria and Israel's recent military operation in Gaza.
Hezbollah arms a problem for Lebanon
Commenting on the blast in south Lebanon on Monday, the Phalange Party said in a statement after its weekly politburo meeting: "The explosion reveals the persistence of the problem of the possession of non state arms in Lebanon."
It also reveals that United Nations Security Council resolution 1701 is not being implemented given that it demonstrates that the region south of the Litani River is not devoid of weapons.
Furthermore, the manner in which Hezbollah reacted in light of the explosion "poses a new challenge to the authority of the Lebanese army and U.N. Interim Force in Lebanon, which demands the resumption of efforts to resolve the conundrum of the illegal possession of arms," it added.
According to the reports, the blast went of in an abandoned henhouse belonging to a man from the Haidar family. They said it was used as a storage facility for arms and ammunition.
AP/ agencies