Lebanon FM to interview Gaddafi's top spy about Sadr's fate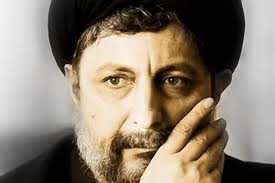 Lebanon Foreign Minister Adnan Mansour , accompanied by a large delegation is now  in Mauritania for talks with top officials on the possibility of meeting with  former Libyan leader Moammar Gadhafi's top spy to inquire about  the fate of missing Shiite Imam Moussa al-Sadr, An Nahar newspaper  reported on Sunday.
Abdullah al-Senussi, the feared former right hand man of Gadhafi, was arrested in Mauritania in March and charged two months later for illegal entry and use of forged documents. But Mauritania's president ruled out last month extraditing al-Senussi, saying he has problems with the country's judiciary and has to face court for entering Mauritania under a false identity.
According An Nahar, al-Senussi  knows the fate of Sadr and his two companions
Sadr and his two companions, Sheikh Mohammed Yacoub and journalist Abbas Badreddine, arrived in Tripoli on August 25, 1978 for talks with former  Libyan strongman Moammar Gadhafi. They were seen for the last time on August 31, 1978.  Sadr, who was  invited to Tripoli by Gadhafi  was trying to negotiate an end to the Lebanese civil war (1975-1990).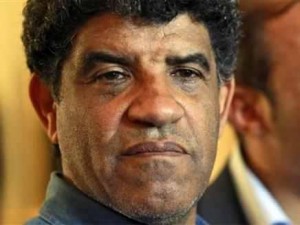 Mansour's trip comes after Speaker Nabih Berri on Friday revealed that an "important development" in the case of the disappearance of Imam Moussa Sadr will take place  during the weekend .
"We are determined to exert all efforts to liberate Imam Sadr and his two dear companions," said Berri at a mass rally in Nabatiyeh on the occasion of the 34th anniversary of the disappearance of the  imam.
"We are investigating every detail related to the case, but the truth is confined to small circles known by the captors and the tyrants, including the head of the regime's intelligence held in Mauritania," Berri added in reference to Senussi.
Berri revealed that Libyan authorities "found out that all the  DNA tests they received were fake and that the former Libyan  regime still has agents who are tampering with the investigation in order to block the required results."
In 1975,  Sadr, the Iranian-born cleric founded Amal movement which is now led by Berri.
Last Tuesday , Mansour, a member of the pro-Syrian Amal movement, said in an interview that the imam was still alive and would soon be released. Mansour made the comments while attending a summit of the Non-Aligned Movement in Tehran, where he previously served as his country's ambassador.