2 Lebanese American killed in traffic accident in Virginia
Two Lebanese American men were killed following a two vehicle crash that took place Saturday morning March 19, 2011. At 2:27 a.m., Virginia State Police Trooper S. D. Holland was called to the scene on Route 76 southbound near the Reams Road overpass.
A 2004 GMC Yukon was traveling northbound on Route 76 in the southbound lanes when the vehicle struck a 2003 BMW 325.
The driver of the BMW, Imad H. Elawar, 29, and his passenger Sammer S. Ballout, 32,( both are from the upper Metn region of Mount Lebanon) died at the scene and both were reportedly wearing their safety belts.
The driver of the GMC, a juvenile male, 17, suffered minor injuries in the crash and was transported by ambulance to Virginia Commonwealth University Medical Center. The juvenile was wearing his safety belt. The juvenile was charged with driving under the influence and released on a summons at the hospital. Further charges are pending after consultation with the Chesterfield County Commonwealth Attorney's Office.
Teen charged
The 17-year-old Monacan High School student was charged with killing two men in a wrong-way wreck Saturday on the Powhite Parkway had more than five shots of Tequila that night and was talking on his cellphone when he slammed into the victims' car, a Chesterfield prosecutor said Monday.
The teen had a learner's permit but no license to drive, authorities said.
The teen, identified as Jose F. Martinez, was ordered held without bond during a detention hearing Monday afternoon in Chesterfield Juvenile and Domestic Relations District Court.
In ordering him held, Judge Bonnie V. Davis expressed doubts that Martinez's parents could adequately supervise the teen if he were released. The judge cited a previous curfew violation against the boy where police caught him out last year at 2:42 a.m. Davis noted the curfew violation occurred around the same time frame as Saturday's 2:30 a.m. wreck.
In a summary of preliminary evidence, Chesterfield prosecutor Melissa Hoy said police found Martinez still in the driver's seat of a 2004 GMC Yukon when officers arrived shortly after the crash.
Martinez told police that he was intoxicated and required assistance getting out of his vehicle. He admitted to earlier consuming five to seven shots of Tequila and said he was trying to get to a Taco Bell restaurant after leaving home.
Later, after he was taken to VCU Medical Center for an injury to his left knee, he told police that he really was on his way to his girlfriend's house, and that he was talking to her at the time of the crash.
The boy's father later told police that his son had been home earlier that evening with some friends, and he didn't realize he had left until getting a phone call later that night. The father said he found some tequila and a case of Corona beer in the living room; most of the beer had consumed.
The teen and his family are from Mexico, but all reside here legally, his attorney, Craig Cooley, said. The father operates his own business, Cooley said, and his son was employed at a Little Caesar's restaurant.
Martinez is charged with five offenses, including two counts of involuntary manslaughter, driving under the influence, driving without a license and driving with a learner's permit without being accompanied by adult.
His next hearing has been set for May 3.
About the victims
Imad Elawar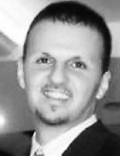 ELAWAR, Imad Hassib "Eddie", 29, of Richmond, died Saturday, March 19, 2011. He is survived by his parents, Hassib and Assma Elawar; sisters, Najat, Majida and Sammer; brothers, Wajdi and Walid; numerous aunts, cousins , uncles and other family members.
Imad was an electrical engineer employed by Erickson. His body was flown to the town of Qornayel for burial
His family has stipulated that in lieu of flowers, memorial contributions may be made to American Druze Society, 750 Courthouse Rd., Richmond, Va. 23236.
Samer Ballout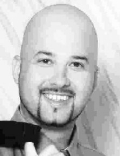 BALLOUT, Sammer Said, "Sam," 32, of Midlothian, Virginia died Saturday, is survived by his daughter, Marisol Ballout; parents, Said and Hanan Ballout; brother, Omar Ballout. Numerous aunts, cousins uncles and other family members.
The family will receive friends  at the Parham Chapel, Woody Funeral Home, 1771 N. Parham Road, where funeral services was conducted on  Monday.
His family has  stipulated that  in lieu of flowers, memorial contributions may be made to American Druze  Society, 750 Courthouse Rd., Richmond, Va. 23236.
.
.