FPM MP calls for confiscation of illegal arms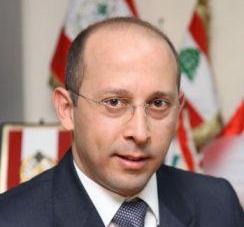 Another Free patriotic Movement official criticized the clashes of last Tuesday. MP Alain Aoun told LBCI television on Friday that the arms that do not serve a specific purpose should be confiscated by the state.
The only way to empower the state is to have the security forces deployed in all regions and to hold them responsible for the security situation in Lebanon, Aoun said.
Free Patriotic Movement is header by MP Michel Aoun , a close ally of Hezbollah and a key defender of Hezbollah arms
Aoun's remarks come after clashes broke out in the Beirut neighborhood of Borj Abi Haidar on Tuesday night between supporters of the the pro-Syrian Association of Islamic Charitable Projects—also known as Al-Ahbash—and the Iranian backed Hezbollah militants , leading to the death of three people, including Hezbollah official Mohammad Fawwaz.
The clash was described by some analysts as a proxy war between Iran and Syria over the control of Lebanon. Hezbollah according to analysts is trying to out-maneuver Syria in Lebanon…. Hezbollah has reportedly become the principle bulwark resisting a Syrian comeback, because the party wants to preserve Lebanon for Iran.
This new proxy war between Iran and Syria according to analysts will result in new political alignments in Lebanon. Amal leader Speaker Nabih is reportedly expected to side with Syria .